Chinese jazz musician releases new album
Share - WeChat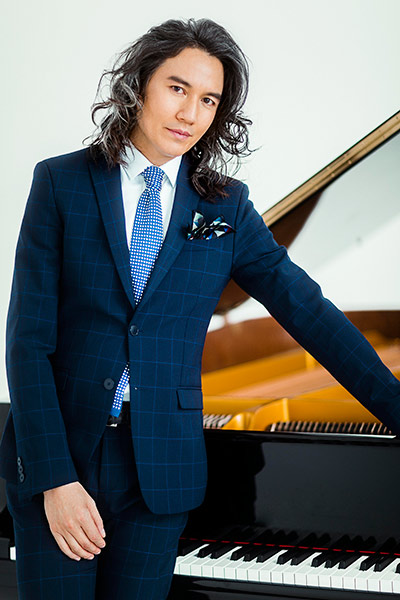 As a child, jazz pianist Luo Ning enjoyed lying under a big tree and seeing the rays of sunlight shine through the canopy of leaves after he was done with hours of piano practice.
Little did he know that this scene would become his inspiration for his original piece When Light & Shadow Meet, which is also the name of his latest album.
"When I learned classical music, I liked poetic pieces by Debussy and Maurice Ravel. Their pieces are full of colors, just like Impressionist paintings," says the Urumqi-born pianist.
The album, which was released on July 6, features nine pieces that combines Luo's original materials with classic jazz songs. This is his first album after signing with jazz record label GRP Records, a company under Universal Music Group.
Recorded in Los Angeles, the new album features a collaboration with US jazz fusion drummer Dave Weckl, bassist Tom Kennedy and trumpeter Wallace Roney, as well as Chinese jazz musicians, including drummer Lu Xun and saxophonist Wu Letian.
"We had quite a tight schedule, recording five songs in a day, because all the musicians are busy and they had to fly from different parts of the world to Los Angeles," says Luo. "The music we performed in the studio is just like the sunshine of Los Angeles, clear, warm and colorful."
Weckl has been to China a few times but this was his first collaboration with a Chinese musician.
"I am really glad to see how Chinese music and Chinese drummers are improving so quickly," says Weckl, who introduced his long-time friend bass player Kennedy and saxophonist Brandon Fields to Luo.
Most Popular