Chinese jazz musician releases new album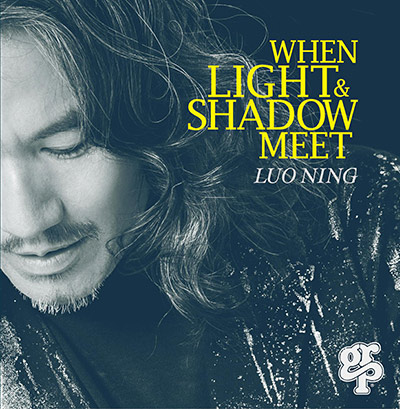 "We had a splendid time working together. Luo played all the piano and electric piano tracks. He's been to Cuba to learn music before so he knows how to perform in the language of Latin music."
Luo, who started learning classical piano at 4, studied at Xinjiang Arts University before arriving in Beijing in 1996 to pursue his jazz dreams. In 2010, he furthered his musical education at the University of Arts of Cuba where he studied with Cuban pianist Chucho Valdes. The eight-time Grammy Award winner, now 75, immediately opened Luo's eyes to the jazz genre, Afro-Cuban music and Latin American rhythms.
Luo and Weckl worked together to compose a song titled Life Philosophies for this latest album. The song was based on an earlier piece that Luo wrote.
"Many of my compositions come from my intuition. During my childhood, I liked improvising while playing classical piano pieces. It's about capturing feelings at a particular moment," says Luo, who wrote For Us and Everyday Is A New Day for the album.
He also performed Stella By Starlight, arguably one of the most popular jazz standards of all time, You're My Everything, a 1931 song composed by Harry Warren, and Blue in Green, composed by trumpeter Miles Davis and pianist Bill Evans.
"When I first heard his music, I thought these works were so special. The musicality was so subtle, and it had different cultures clashing into each other," says bass player Kennedy of Luo's album.
Luo says that his music is influenced by his hometown of Urumqi, the capital of Xinjiang Uygur autonomous region - many of his works feature ethnic music elements. He also likes to fuse jazz with music from Xinjiang, including the pieces The Beautiful Kashgar, Xinjiang Xinjiang and The Heart of Sayram Lake.
He has also experimented combining jazz with other types of Chinese music. One of his earlier works is Farewell My Concubine, which was inspired by the famous Peking Opera piece of the same name performed by late master Mei Lanfang (1894-1961). Luo wrote his rendition in 2011 after visiting Mei Baojiu, son of Mei Lanfang, who is also a Peking Opera master.
When Luo first came to Beijing in the 1990s, he met renowned jazz musician Liu Yuan, who is considered one of the pioneers of jazz music in the country. Liu, a Beijing native who started out as a folk musician in his early 20s, first learned saxophone in the 1980s when there were only five or six professional jazz musicians in Beijing.
Liu often jammed with other musicians at East Shore Live Jazz Cafe, a famous jazz bar located nearby Beijing's Houhai Lake.
On July 22, Luo will perform at a jazz festival in Marseille, France, at the invitation of Huang Yong, the president of the China Jazz Association.