Ex-CSRC vice-chairman pleads guilty to graft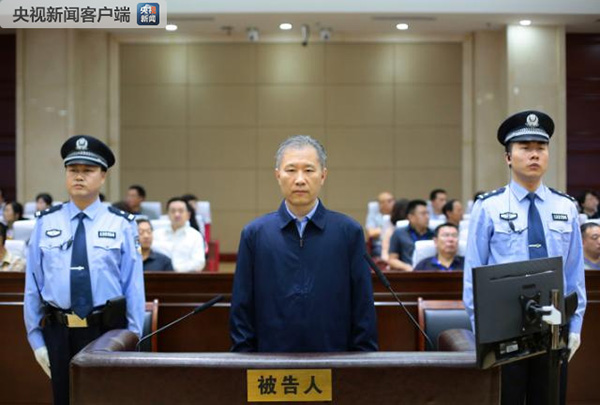 The former vice-chairman of China's top securities regulator Yao Gang pleaded guilty to bribery and insider trading at his trial on Wednesday in Handan, Hebei province.
Yao was charged by Handan Municipal People's Procuratorate at Handan Municipal Intermediate People's Court.
He was accused of taking advantage of his position and accepting money and gifts totaling 69.6 million yuan ($10.4 million). From January to April 2007, Yao took advantage of his position as the assistant chairman of the China Securities Regulatory Commission to acquire insider trading information of a related company's reorganization and made illegal gains of 2.1 million yuan.
Yao pleaded guilty and expressed remorse. The court then adjourned to decide on sentencing.
According to the Supreme People's Procuratorate on Thursday, Chinese prosecutors filed indictments against Yao as well as two other senior officials in three separate cases.
Prosecutors in Fujian and Beijing filed indictments against Chen Shulong, former vice-governor of Anhui province, and Zhang Huawei, a former vice-ministerial-level discipline inspector, in two other cases.
Yao was sacked in December 2015 for "severe disciplinary violations" as part of a probe of the financial sector after a spectacular market meltdown. The term normally refers to graft.
Chinese authorities launched a wave of investigations targeting the financial sector in late 2015 after stock market slump that summer in a rout that wiped out trillions of dollars in market capitalization.