Former vice-chairman of securities regulator pleads guilty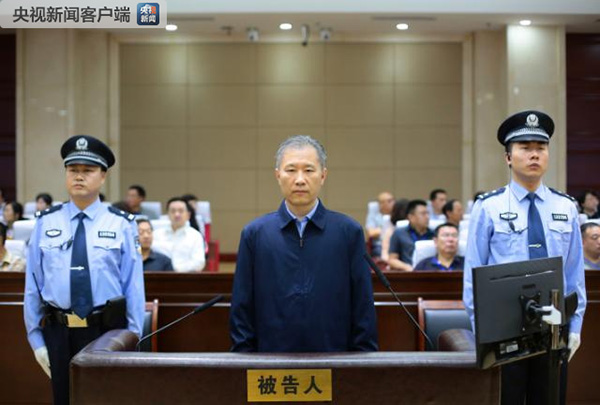 Handan Intermediate People's Court held hearings on Yao Gang, former vice-chairman of the China Securities Regulatory Commission, for bribery and insider trading on Tuesday.
Handan People's Procuratorate accused Yao Gang of using the convenience of serving as the chairman's assistant and vice-chairman of the China Securities Regulatory Commission to provide help for stock suspension, resume trading and escape from administrative penalties for acquisition and reorganization as well as share transfers for some companies, and illegally accept property from others totaling 69.61 million yuan ($10.43 million) in value from 2006 to 2015.
Yao was also accused of using the convenience of his position to learn about the inside information of relevant companies' restructuring and listings, use the stock accounts of others to buy stocks before the related stocks were suspended, and sell stocks after the resumption of trading. The illegal profits were more than 2.1 million yuan. Yao's criminal responsibility of accepting bribes and insider trading shall be investigated in accordance with the law.
Yao Gang made a final statement and said in court that he pleaded guilty. The court adjourned the hearing and sentence.