Overseas hedge funds register on mainland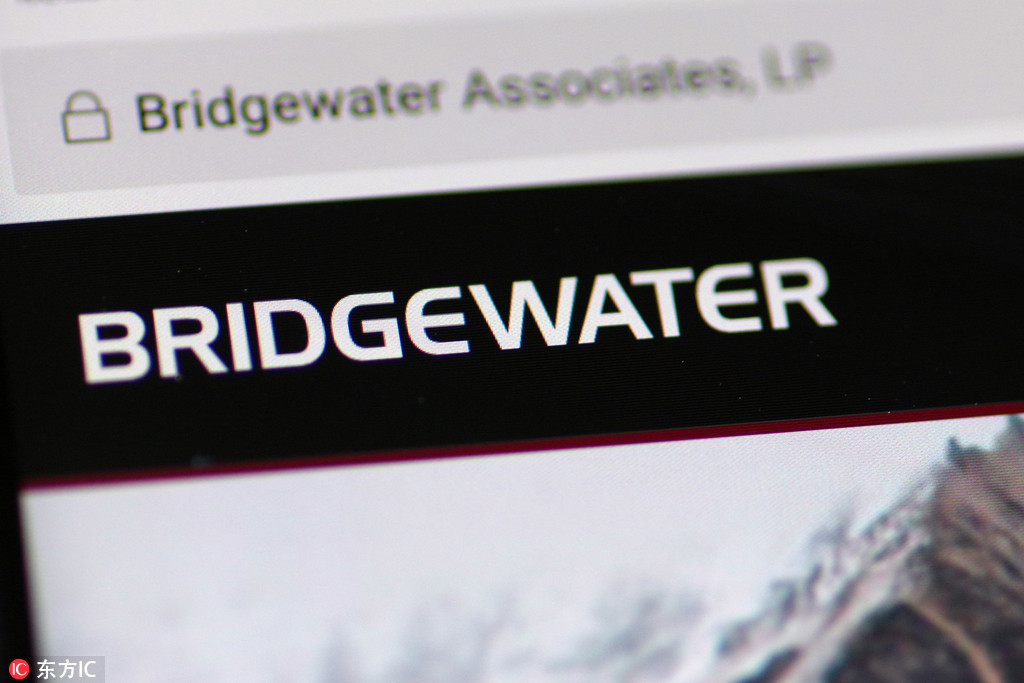 Global hedge fund management firms Bridgewater Associates LP and Winton Group Ltd have received Chinese private securities investment fund manager licenses, in a sign of the government's determination to further open up the mainland's financial sector.
Registering with the Asset Management Association of China will enable Bridgewater and Winton to develop onshore investment products for qualified investors in the Chinese mainland, the association said on Wednesday.
The registrations were granted to Bridgewater (China) Investment Management Co Ltd and Winton Investment Management (Shanghai) Ltd, both wholly foreign-owned enterprises.
Regulations stipulate the asset managers must launch products within six months of registering.
Thirteen foreign asset managers have registered in this way since last September, including Man Group Plc, Fidelity International, Black-Rock Inc, UBS Group AG, Bridgewater and Winton.
David Harding, CEO of Winton, said the firm's registration will allow it to continue building its business in the Chinese market for the long term.
"We have been successfully advising Chinese investors in Chinese futures markets for eight years, and we look forward to developing our business in the Chinese equities and futures markets in the years ahead," Harding said.
Winton initially began collecting and studying data for Chinese mainland markets in 2008, with the launch of its first diversified trading strategy for Chinese futures markets in 2010.
"I am so glad to hear the news because it shows the Chinese government has a positive attitude toward opening-up," said Ma Wenya, general manager of Sunday Fund Co Ltd, a Chengdu, Sichuan province-based asset management company.
"The Chinese government has a firm determination to steadily promote the further opening-up of its financial sector, regardless of rising trade tensions between the United States and China, and the stock market slump," Ma said.
China will implement more supportive policies for further opening-up and financial innovation, which is good for the healthy development of the entire capital market, Ma said. Global leading foreign asset managers will also bring advanced management ideas on customer service and more sophisticated investment risk warning.
The China Securities Regulatory Commission said last June that qualified wholly foreign-owned enterprises and joint-venture companies can apply to become privately offered fund managers at the Asset Management Association of China.