Winning fans of Chinese jewelry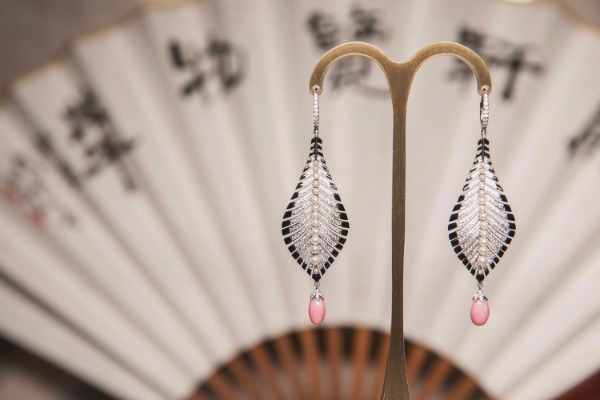 "No matter what their size, stones calm me down and make me feel secure," she continued, "I consider it my connection to nature."
Li feels strong sense of achievement and satisfaction running her jewelry business. "The gem is the masterpiece of nature, but the process of turning a gem into a piece of jewelry makes people marvel at the ingenuity, imagination and skills of a person."
Li laments that she believes there is still some prejudice against Chinese jewelry brand, on both a national and international level, but it has not dented her faith or belief that she is pursuing the right course.
She observes that, perhaps due to the lack of Chinese fine jewelry brands in the past, local customers still associate Chinese jewelry with the jade rings that are popular among the older generation and, as a result, famous international jewelry brands have a stronger pull with younger buyers. At the same time, it's very hard for Chinese jewelry brands to knock on the door of the international market because of a reputation for cheap products and mediocre design.
"The benefit of that is that people are genuinely surprised when they see our products," Li notes, proudly. "I believe it's only a matter of time before people start to change the opinion about Chinese jewelry."