Hermes launches 'Let's Play' collection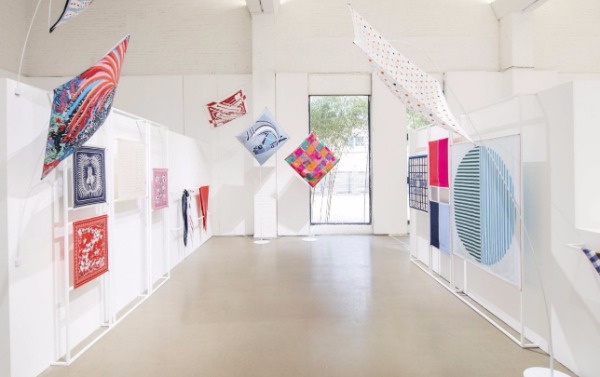 Hermes launched an exhibition to present its 2018 spring/summer collection "Let's Play" in Beijing recently. The space is organized like a playground. Everything in the collection is full of playfulness.

Leather goods like bags and shoes get inspiration from baseball and basketball. The highlights include a blue basketball-inspired backpack and a bag complimented by red baseball stitching. One 100 cm square scarf called "Game", designed by Elias Kafouros, features old and new toys, from bricks to computer games, on the pattern.
The designer also adds a playful touch to its Chaine d'ancre collection: Christened Hermes Chaine d'ancre Game, it comprises jewelry forged from silver and rose gold, shaped in geometrical forms.