Inspired by tradition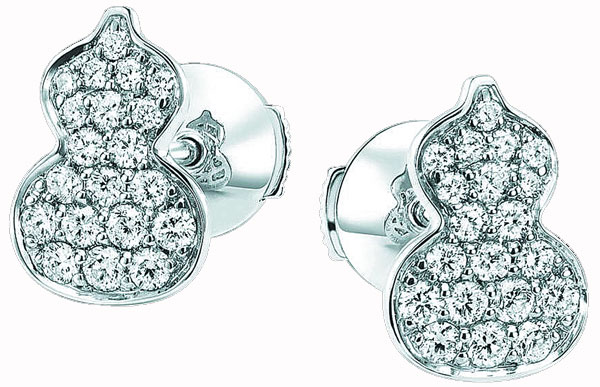 Qeelin, a jewelry brand which draws on Chinese culture for its creations, sees a bright future.
Jewelry brand Qeelin recently held an event in Wangfujing, one of the most prosperous areas in Beijing, to mark the opening of its WF Central boutique. Brand founder and creative director Dennis Chan, CEO Christophe Artaux and Chinese actress Nazha were present.
The boutique features a unique jewelry display cabinet, and is the brand's fourth store in Beijing.
At the event, Qeelin launched its Wulu Diamond Necklace, the newest member of its Wulu jewelry series.
The unique feature of this piece of jewelry is that each 18K white gold necklace is inlaid with a gourd-cut diamond that weighs at least 1 carat and is GIA-certified as D, E or F.
China Daily spoke to the brand's CEO Christophe Artaux about the brand's jewelry and its future.
Q. Why do Qeelin collections feature Chinese elements?
The question goes back to the heart and inception of Qeelin. Qeelin was actually thought of 20 years ago by Dennis Chan. But the brand itself was launched only in 2004. So, it took Dennis seven years to bring the project to life. The idea came to him when he was traveling to Dunhuang where he discovered the treasures of China. He then wanted to find a way to project this beautiful part of Chinese culture to the world in a very modern and contemporary way, especially through jewelry.
So he decided to turn his feelings about China - whether they came from people, places, art, animals or objects - into meaningful, contemporary and modern design. This is why the whole inspiration is about Chinese symbolism and culture. The jewelry is a very unique value proposition.
Q. How does your brand tell its story to customers from different backgrounds?
We are very proud of our Chinese roots and inspiration. And this is the story we tell, like the one I've just told you, and the stories behind each of our collections. As you know, whether it's the Wulu, Bobo (panda) or Yuyi (longevity locks) collections, all of them tell a story and have a meaning. This is what we tell our customers. Our mission is to tell the story of the brand to all our customers and transport them into a world of playful jewelry. The story is about jewelry which is suitable for daily wear, but is modern and contemporary. We think these options can potentially fulfill the desires of any woman.
The reason why we started with the Chinese is because we are now essentially based in Asia, in Hong Kong. And China is our key market. Also, the Chinese understand the brand better, and this has a lot to do with our Chinese clientele. But for stores in Paris, we have a significant proportion of customers who are non-Chinese - French, Swiss, American, Russian. They love the story as it's different for them. And they get interested in the brand too. The only difference is that we are less visible to them because we are not in some countries.