Inspired by tradition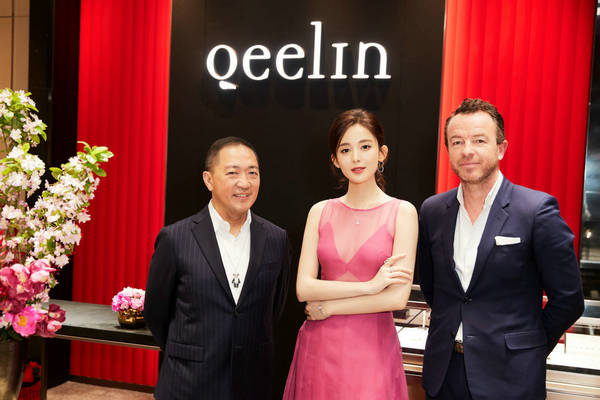 Q. How does Qeelin meet the needs of women who seek designer pieces?
There is a great change and evolution in the consumer space. Qeelin women now buy for themselves. We are talking about the modern Chinese woman - very independent, often urban, very much into creativity and design, very much connected to social networks and understands what's going on.
We are headed in the direction of women dressing in a natural way - wearing mix-and-match jewelry - making the brand approachable to a wider generation of women through creations with prices that are 10,000-20,000 yuan. So, the brand is way less niche and more approachable.
We are repositioning the brand and have adjusted the average price over four years. We did that through a streamlining of our product portfolio, reducing number of collections, focusing on our pillars - Wulu (No 1 by far), Bobo and Yuyi.
And we see a lot of Chinese buying jewelry for daily wear, especially Wulu.
Q. What do you expect in terms of growth in the coming two to five years?
My main wish for Qeelin is to grow the brand's awareness in China. This is why we are directing most of our resources to the Chinese market; now on the digital platform. I think we are unique, and we offer a different kind of jewelry with exquisite quality, very much in line with the trends of the market.
zhanglei@chinadaily.com.cn