Fashion trend: Transparent heels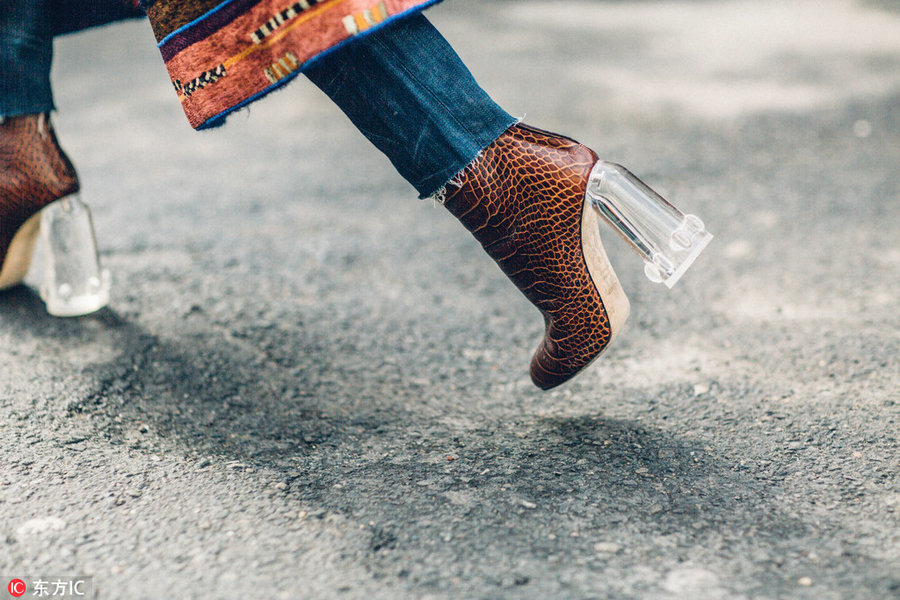 If you wear flats every day, a pair of shoes with heels can give you a different feeling.
When you walk, you stretch your shoulders. And it will remind you of the beat of tap dance hearing the click-clack sound made by heels hitting the ground.
Then you will know why so many women love high heels despite the pain and discomfort.
Heels, in many lengths and shapes, largely decide the basic style of the shoes. They are also an important part to be in highlight.
As PVC is a theme of 2018, the see-through elements also give the shoes new looks, such as transparent heels.
Though not a new thing, the heels, often made of acrylic, are becoming a trend for this autumn and winter.
Here are new designs with such heels presented in the fashion shows for 2018 fall and winter.