Inspired by tradition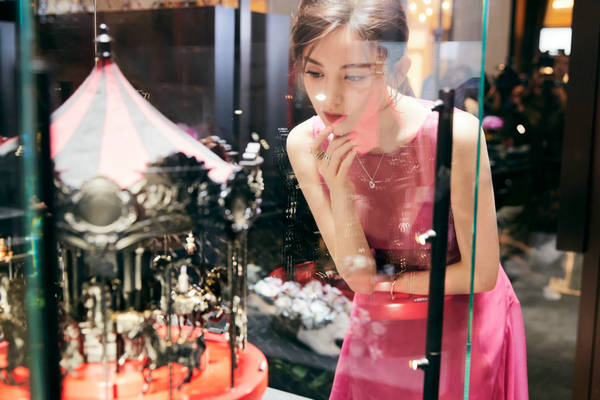 Q. What is the possibility of the brand's creations being adapted?
We do not adapt our creations. Our creations are what they are, with Chinese symbolism, and our identity which we are proud of. We may work differently for some products, but essentially it's the same products.
Qeelin is now seeing quick development, and we are enjoying that a lot.
There are three main factors for this: 1. Unique positioning as we are different 2. Attractiveness of our product portfolio, we have exquisite jewelry in terms of quality, playfulness and modernity. 3. We see a growing interest in China - and also outside China - for Chinese-inspired and Chinese products.
Also, things have changed a lot over the past 20 years. In the past it was about Western brands coming to China. But now we see more Chinese customers focusing on their culture. There are Chinese artists and brands which are highly successful. Things are changing and we can feel that. We are taking advantage of this trend where Chinese people relate even more to our products, our culture.
Q. What are the differences between Chinese and non-Chinese customers?
The gap is narrowing because Chinese customers are getting more sophisticated, more informed especially with online communication. They are also getting more interested in homegrown products. The top luxury consumers these days are Chinese - whether the younger or the older generations - and this makes it important for a brand like Qeelin.
This is why we want to be constantly telling the story of Qeelin to non-Chinese customers and also to those who want to know it.
Q. How are your sales figures when it comes to Chinese and non-Chinese?
I'd say about 80 percent of them are Chinese because we distribute mainly in Greater China. But wherever we are in the world, we mainly cater to Chinese buyers, whether locals or travelers. In South Korea most of our customers are Chinese, and in North America there is a local diaspora of Chinese.
We cater to a Chinese clientele as we are a Chinese brand, and the Chinese understand us. But we also work with non-Chinese customers.