Winning fans of Chinese jewelry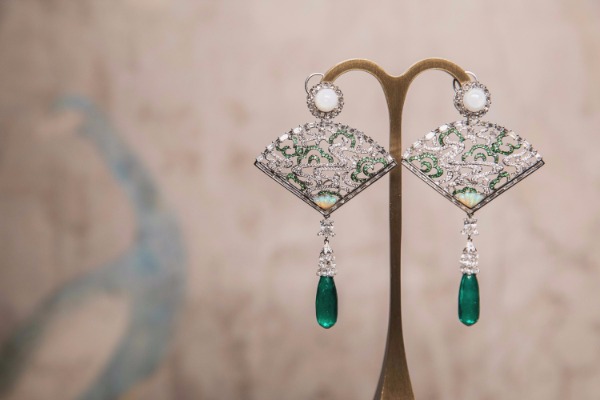 By winning a Milan Design Week award, homegrown jewelry brand, Charlene Classic, is raising the profile of Chinese jewelry on the international stage
Chinese jewelry brand, Charlene Classic, enjoyed the limelight during last month's Milan Design Week in Italy, where it exhibited a special collection at the Castel Sforzesco and won a "Special Excellence Award."
Chairman of the jury, Davide Rampello, complimented the brand on its expression of Chinese culture and aesthetics, as well as its advances in the modernization of artistic traditions.
"We are delighted to find out that China's younger generation has such a profound understanding of culture and art, hence we have more reasons to have high hopes for China's future," he says.
Comprising four pieces of jewelry with two different themes, Airs of Virtue and Plumage, the special collection was originally created to be exhibited at the Palace Museum, the biggest museum of ancient culture and art in Beijing, at the end of last year. The collection was inspired by exhibit of ancient fans, also housed at the museum.