Familiar territory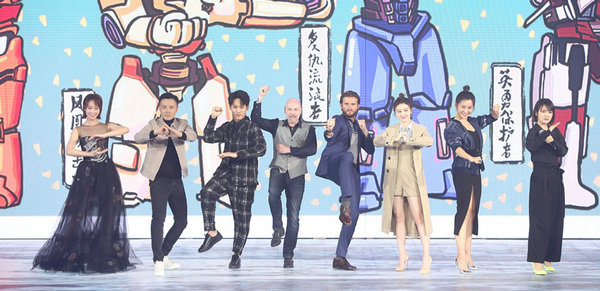 Speaking about his impressions of Shandong province's Qingdao, where the film was partly shot, Eastwood says the sets were "incredible".
"It (Qingdao) is full of history. They (Wanda Studios, the largest of its kind in China) built some amazing sets. We shot a lot of the indoor sequences there," he says.
The filming at the studio began with a typical Chinese ceremony with DeKnight alongside Boyega and other actors. They held burning incense and prayed for a success. The ceremony was followed by fireworks.
"I loved it. It (the ceremony) felt special," DeKnight says.
So, will the Chinese "magic" secure the film's box-office success in the world's second-largest market?
When the first Pacific Rim was released in 2013, it was a flop in the West, but surprisingly earned around 700 million yuan ($110.6 million) on the Chinese mainland, making it the first Hollywood movie to earn more in China than it did in North America.
Contact the writer at xufan@chinadaily.com.cn