Familiar territory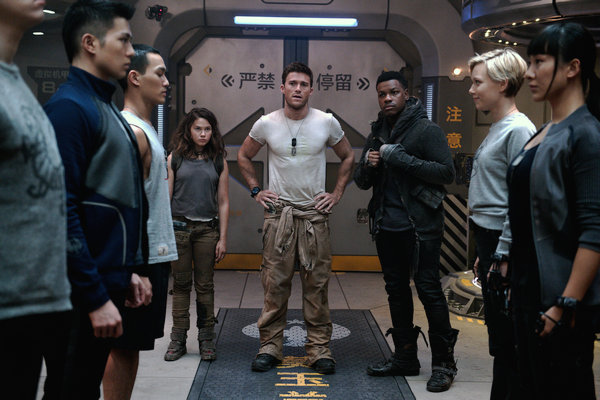 When Pacific Rim lead actor Charlie Hunnam left the project and joined the remake of the 1974 biographical movie Papillon, DeKnight had to dump his original story.
Thanks to a suggestion from del Toro, who is Pacific Rim Uprising's producer, DeKnight made the sequel with John Boyega starring as Jake, the son of Stacker Pentecost, the commander of the pilot team, a role played by English actor Idris Elba in the first movie.
In the sequel, Jake is a hooligan who realizes the error of his ways and goes on to lead a new generation of pilots.
Scott Eastwood, the youngest son of Academy Award-winning actor-director Clint Eastwood, also appears.
The 31-year-old American actor stars as Nate Lambert, a pilot who fights alongside Jake.
Eastwood, who was with DeKnight and Chinese actress Jing Tian in Beijing to promote the film last week, says: "I was a fan of monster movies while growing up. And the first time I saw Godzilla, I was around 10 years old. It was my first experience of the monster cinematic universe. It was something really cool."
The $150 million movie, jointly produced by Legendary Pictures, Universal Pictures and the Shenzhen-based Shanwei Film Industry, also has other Chinese stars like action star Zhang Jin, known for Wong Kar-wai's The Grandmaster, as well as Huang Kaijie, Ji Li, Lan Yingying, Yu Xiaowei and Chen Zitong.