Market abuzz with electric offerings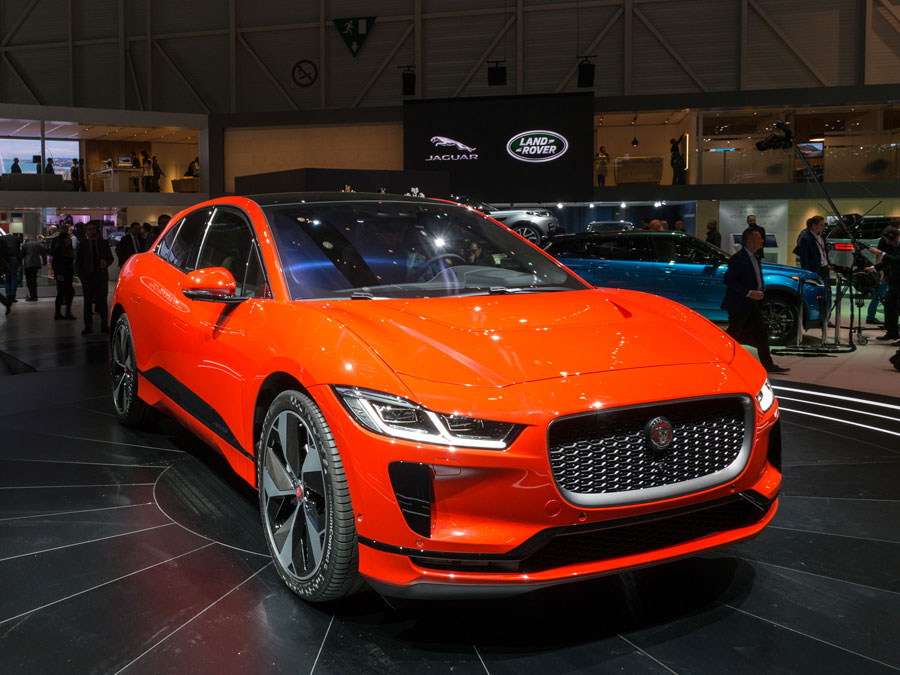 Manufacturers seek to outdo each other at premier international motor show, Hao Yan reports.
With autonomous cars grabbing the headlines recently, the future of the automotive industry, particularly in China, the world's largest car market, is making electrification a viable reality.
Auto executives descended on the city of Geneva, Switzerland for the city's annual auto show last week, bringing with them their respective electrification strategies detailing the coming steps in the industry-each aiming to dethrone Tesla as one of the world's premier electric car manufacturers.
First up to try to grab the world's attention, Jaguar Land Rover announced that all of its new models in 2020 will feature electrification to certain degrees, including electric batteries and plug-in hybrids.
"We are convinced that electrification is coming, for the benefit of the environment and society," said Jaguar Land Rover CEO Ralf Speth.
The British automaker launched its first fully-electric high-performance sports utility vehicle with the Jaguar badge just days ahead of the international motor show.
In an expectation to overtake the Tesla Model X, the Jaguar I-Pace is powered by a 90 kWh battery pack, capable of running 480 kilometers on a single charge.
The Jaguar I-Pace will arrive in the Chinese market this year, followed by another plug-in hybrid SUV which will be among the company's localized offerings to Chinese customers very soon, according to the company.
"The Jaguar I-Pace is our first step toward electrification," Speth said. "We not only invested billions of pounds in research and development, but have also closed the loop of the recycle and reuse process in a responsible manner."
The company has been preparing for an electrified future for the past five-to-six years. Now with Chinese partner Chery Automobiles, the local production of electric models is just around the corner.
Premium automaker Volvo Car Group has also recognized China's market potential for electric mobility, beginning research and development on a high-performance electric platform via its subsidiary Polestar.
Hakan Samuelsson, president and CEO of Volvo Car Group, said: "We will develop very attractive high-performance electric Polestar cars, then also use that electrification platform for Volvo Cars.
"We can have Polestar really pioneering electrification with very attractive cars. But then Volvo will also use the same powertrain and technology a half year later."
The Sweden-headquartered company is determined for all of its vehicles to be electrified after 2019 with either plug-in hybrids or all-electric models.
This year, Chinese customers will see more Volvo car models fitted with plug-in hybrid T8 twin-engines, and then in 2019, all electric Volvos will roll off the company's Luqiao assembly line.
Volume automakers are also charging their models with more powerful batteries so as to increase driving ranges.
By 2022, Volkswagen AG will invest more than 34 billion euros ($41.8 billion) in e-mobility, autonomous driving, digital networking and new mobility services.
In an added bonus for Chinese electric battery and auto accessory suppliers, all automakers that manufacture electric cars in China, including international brands, must use locally-produced batteries.
"We have some local production alternatives for the battery suppliers, and we need to select to follow a kind of technology in terms of format, concepts, size, and form," Speth said.
Samuelsson added: "Geely will work with local battery makers, and the solution for Volvo is to have Geely deliver the batteries locally produced in China based on the LG solution."
Li Fusheng contributed to this story.