Shake-up looms over auto battery segment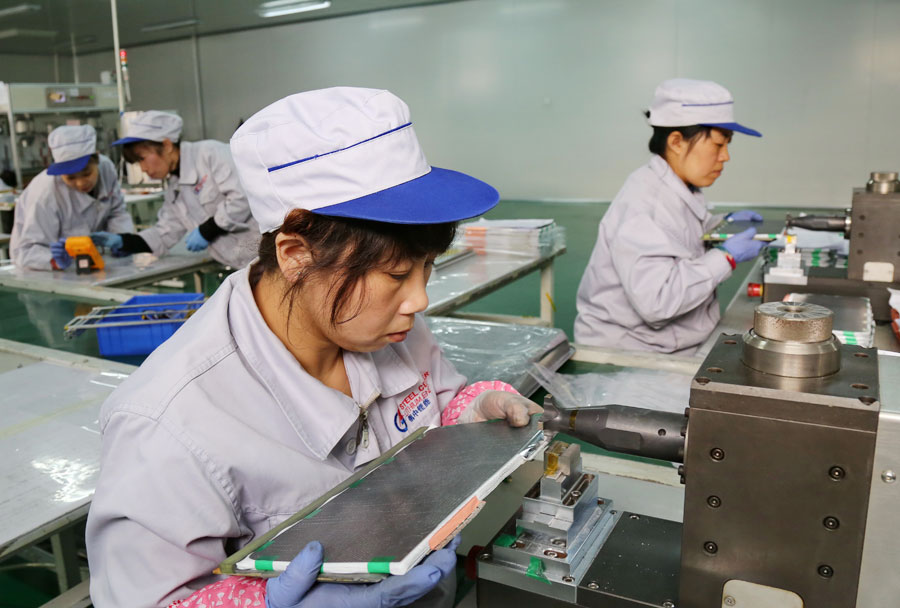 China's automobile-related electric battery segment is poised for a shake-up in the next three years, partly due to the persistent excess capacity, experts said.
The higher entry barriers and stricter national standards could see the phase-out of more battery companies, they said.
Their number fell by 50 percent year-on-year to 100 in 2017, according to the China Automotive Technology and Research Center.
"It was just the beginning of the shake-up," said Fang Jianhua, former chairman of Hefei Gaoxuan High-tech Power Energy Co. "By 2020, more than 90 percent of the power battery companies are likely to be eliminated."
In recent years, China has been pushing for new energy vehicles, to shift consumers away from combustion engines.
That led to the rapid expansion of the battery segment that grew 324 percent in 2016 and 78.6 percent in 2017, according to industry data.
But average capacity utilization was only 40 percent last year, according to a report from Shenzhen Gaogong Industry Research Co.
As at the end of 2017, effective production capacity of the power battery segment was 110 gigawatt-hours, while the installed capacity was about 36.4 GWh, the report said.
Major players' capacity utilization was about 80 percent, while that of second-tier companies was 30 percent, according to Soochow Securities Co.
Reducing cost and increasing energy density are two barriers to widespread application of lithium-ion batteries in electric vehicles, industry sources said.
Additionally, China set higher standards for battery technology. Companies should work to deliver battery systems with higher energy density, according to an announcement by the Ministry of Finance in February. A high energy density system can store a lot of energy in a small space.
The segment of popular lithiumion batteries is becoming increasingly concentrated after years of development, Wang Shaoping, general manager of Fujian-based Dynabat New Energy Science & Technology Co, was quoted as saying by China Business.
"There's a growing trend that key players in lithium-ion battery production are attracting more resources, as their business evolves," Wang told the publication.
The lithium-ion battery segment has been polarizing the sector. Business orders go to bigger companies, while many small and medium-sized enterprises face bottlenecks such as low-end product mix, and insufficient capacity utilization rate, according to Wang.
Official data show that over 70 lithium-ion battery manufacturers and ancillary businesses had gone bankrupt in the past three years in provinces like Sichuan, Shandong, Guangdong and Henan, Wang said.
"More SMEs without key technology and lacking large-scale production capacity are likely to be phased out."
At a recent seminar, Liu Yanlong, secretary-general of the China Industrial Association of Power Sources, said smaller manufacturers may opt for mergers with bigger companies to survive stiff competition.