Art lessons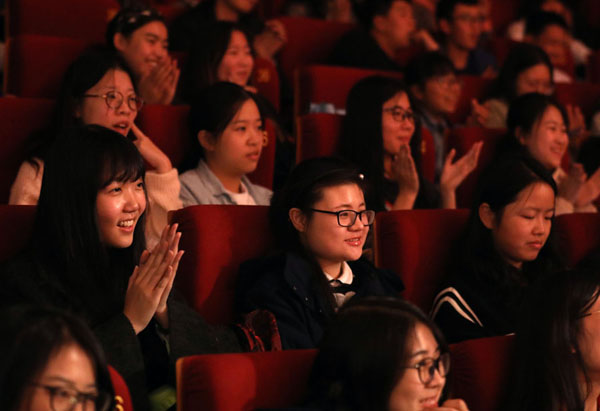 According to Li Shiyou, the deputy director of Beijing Peking Opera Company, one of the largest and most prestigious Peking Opera troupes, founded in 1979, the troupe started working with schools to teach students basic knowledge of Peking Opera and demonstrate some of the classic Peking Opera pieces, including San Cha Kou (Divergence) and Ba Wang Bie Ji (Farewell My Concubine).
"In the earlier years, we sent just a dozen of Peking Opera artists from our troupe to participate in this program and now we have nearly 100 Peking Opera artists involved due to the rising demand from the school," says Li.
From 2014, the troupe has worked closely with three primary schools in the Fengtai district of Beijing where the troupe is based.
The number of students attending the Peking Opera classes increased from 465 in 2014 to 2,168 in 2017 and the government's financial support has doubled during the past three years from about 4 million yuan ($606,244) to 8 million yuan a year.
"We didn't expect the warm feedback of the students and parents, which is very exciting for us. Now, we not only provide knowledge about Peking Opera in classes but also teach them how to perform onstage," Li says.