Art lessons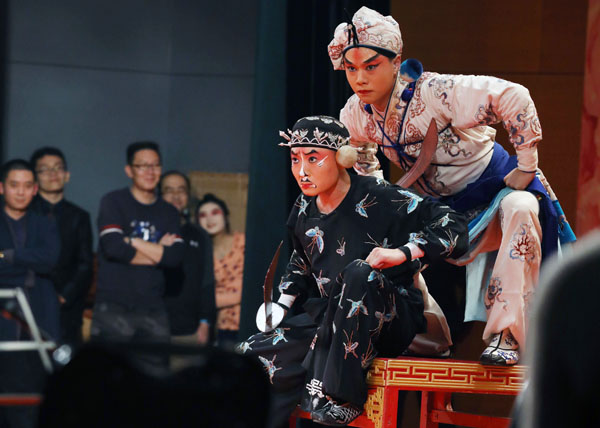 National Peking Opera Company, which was founded in 1955 with Peking Opera master Mei Lanfang as its first president, has given nearly 400 shows and workshops across the country, attracting an audience of nearly 400,000 students, according to Liu Rong, the director of performance management department of the company.
"Usually we give a 30-minute introduction, which helps the students to comprehend the characters and the stories told through the performances. We also invite students to visit backstage to try on Peking Opera costumes and makeup," says Liu, adding that the company does not just goes to schools located in big cities but also in remote areas, such as in Yunnan and Guizhou provinces.
Besides established Peking Opera artists, younger generation Peking Opera artists share their stories of becoming Peking Opera actors.
"Those young actors are about the similar age to the students and can easily connect with them," she says.