Art lessons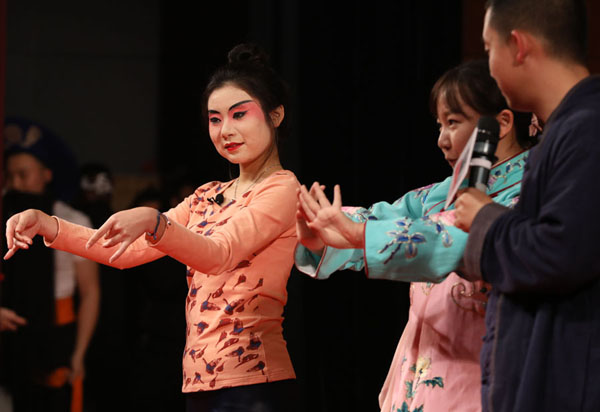 Reaching out
Since 2003, Sun Ping, dean of the School of Art and Research at Beijing Foreign Studies University, and a highly regarded Peking Opera artist, who is also a member of the Chinese People's Political Consultative Conference, China's top political advisory body, has proposed making Peking Opera part of the country's primary and secondary school curriculums.
In her 50s, Sun has led studies and overseas promotions of Peking Opera at Beijing Foreign Studies University and Renmin University of China. She also wrote a 10-volume series, The English Translation Series of 100 Peking Opera Classics, published by the Foreign Language Teaching and Research Press.
"Our nation has already performed so greatly in various ways, including culturally. But for culture, more top-level policy design to facilitate the survival of Peking Opera is needed," she said in an earlier interview. "When we rethink the world of Peking Opera, it's one of the core arts of Chinese culture and it should reach out to people as much as possible."
Besides Sun, Peking Opera master Mei Baojiu (1934-2016), the ninth son of the most celebrated Peking Opera artist of all time, Mei Lanfang (1894-1961), is also dedicated to promoting Peking Opera to the younger generation. In 2009, Mei Baojiu, who is also a member of the CPPCC, put forward a proposal to introduce Peking Opera into elementary schools. In March 2012, he submitted a proposal to introduce an animated form of Peking Opera to get more teenagers interested in the art.