Art lessons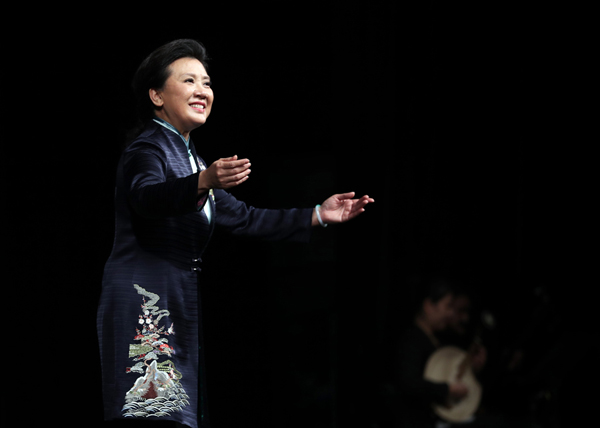 Peking Opera troupes seek to draw younger audiences by teaching students to appreciate the traditional entertainment
It is a typical Thursday night for Zhang Xiurong, a freshman at the University of International Business and Economics in Beijing. The Shanghai native moved to the capital about three months ago to start her college years. Majoring in finance, she has just finished a higher mathematics class, which she said was head-scratchingly difficult.
Now though, instead of going to the library or hanging out with friends, Zhang is heading to the auditorium of the university, where nearly 800 students are waiting for a show to start. Not as might be expected a show by some up-and-coming band, but instead performances by Peking Opera actors and musicians from the Beijing Peking Opera Company.
"My grandfather is a big fan of Peking Opera. He likes listening to the Peking Opera songs on TV or on radio with his eyes closed, sipping tea," says Zhang. "I've never been to a Peking Opera show and I wondered what it would be like."
Besides the influence of her grandfather, who is 83 years old now, Zhang also gained an interest in Peking Opera from the movie, Farewell My Concubine, directed by Chen Kaige. The movie, which stars Leslie Cheung, Gong Li and Zhang Fengyi, tells the story of two male Peking Opera artists set in mid-20th century China. It won the Palme d'Or at the 1993 Cannes Film Festival.
"In the movie, the young Peking Opera actors go through hard training and even get harsh physical punishment. I am curious to know what Peking Opera performers are like in real life," Zhang says.