The British PM who loved China
By Cecily Liu ( China Daily Europe )
Updated: 2014-07-25 06:14:36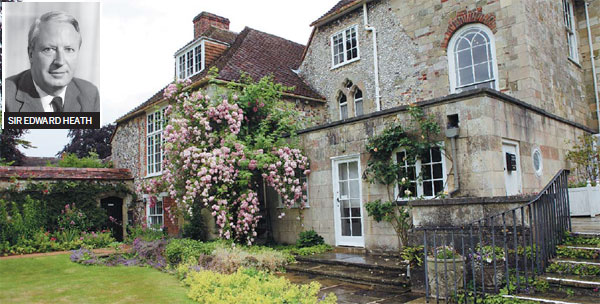 Sir Edward Heath brought back many objects to the house, Arundells, to remind him of China. Photos by Cecily Liu / China Daily
The former home of Sir Edward Heath is a treasure trove of Chinese artifacts
Britons and visitors to the country now have the opportunity to visit the former home of Sir Edward Heath, the prime minister who famously was instrumental in establishing full diplomatic relationship between the UK and China in the 1970s.
Heath visited China on nearly 30 occasions throughout his political career and developed warm friendships with many Chinese leaders including the late Mao Zedong, Zhou Enlai and Deng Xiaoping.
He is said to have loved China greatly and brought back many objects to the house, Arundells, to remind him of the country.
When he died in 2005 aged 89, the house was vested into a charitable trust, the Sir Edward Heath Foundation.
It first opened to the public in 2008, in accordance with Heath's will, but later had to close as the foundation ran into financial difficulties.
But it is now reopened with funding from Peter Batey, who worked as parliamentary private secretary to Heath from 1982 to 1986.
In 1986 Batey moved to Beijing to help establish the accounting firm Arthur Andersen's presence in the capital, and has worked in China in various roles since.
He accompanied Heath on many of his China visits and recalls that the former PM had always greatly enjoyed his time in China.
"The twin passions of his political life were Europe and China. He had taken Britain into the European Economic Community, which is now the European Union. Heath's government established full diplomatic relationship between the UK and China in 1972."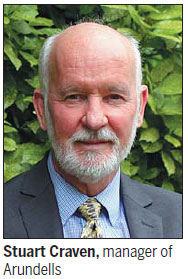 Batey says Heath had very good personal relationships with those Chinese leaders, and he often talked to them for several hours at a time, discussing a wide range of major strategic international and domestic issues.
"They just talked. At the end of some of their meetings we were supposed to be having lunch, but they would go in at 10 am with the aim of finishing at 10.30 am, but by 12.30 pm we were often left wondering how much longer they might take," he says.
Heath was born in July 1916 in Kent, in Southeast England. He was from a humble background, the son of a carpenter and a lady's maid, who won a scholarship to study at Oxford University and subsequently served in World War II.
He developed an interest and passion for politics while at university, and was elected to Westminster in 1950 as the MP for Bexley.
After working his way up through the ranks of the Conservative party, he became Lord Privy Seal in 1960 under prime minister Harold Macmillan with responsibility for the negotiations to secure the UK's first attempt to join the Common Market, later to become the European Community.
Under prime minister Alec Douglas-Home, Heath was president of the board of trade and secretary of state for industry, trade and regional development and after Home's defeat in the 1964 general election, Heath who was then appointed shadow chancellor - unexpectedly won the party's leadership contest, becoming its youngest leader.
Heath became prime minister in 1970 and lasted four years, until 1974, when he lost out eventually to Labour leader Harold Wilson.
In addition to a political career, Heath was a yachtsman of international standing and an accomplished musician.
He captained the victorious British Admiral's Cup team in 1971 while serving as PM. He had played the piano from the age of seven, and eventually conducted major orchestras, in Europe, the US, and in China.
Heath paid a total of 26 visits to China over a period of 27 years, the first in 1974 when he met Mao and Deng.
Batey says Heath's 1974 visit to China was warmly received by Mao.
Mao watched his arrival at the airport on television and asked Zhou why Heath was not received with a ceremony fit for a foreign head of state.
"Premier Zhou replied that the reason was because Mr Heath was no longer the British prime minister, after Harold Wilson had won the 1974 election.
"But Chairman Mao told Premier Zhou that Mr Heath must be given the same treatment as a foreign head of state when he left the country," Batey says.
So when Heath left China during that trip, Mao gave him two giant pandas to bring back to the London Zoo - Chia Chia and Ching Ching - a prized gift fit for a departing head of state.
Establishing a good relationship with China was important especially for Heath, given the Cold War context at the time, and also because Hong Kong was due to be handed over to China in 25 years.
Economic opportunities between China and the UK could also have been a driving force, adds Batey.
But at the same time, Heath also had a genuine interest in China and Chinese culture, and developed a personal relationship with h Chinese leaders.
"There was a bit of personal chemistry. He had frank exchanges on the world with Mao and Deng. They enjoyed each other's company," Batey says.
"He may not have agreed with everything China did, but he didn't feel it was his place to comment and disagree with things. All the disagreements took place politely, conducted on the basis of mutual respect," Batey says.
He says one reason could have been that all of Heath's visits to China were conducted in his capacity as former prime minister, therefore there was no pressure for him to publicly disagree with China's domestic and international issues.
"If you are in government, you have to take the party line, but as a former prime minister, there is no obligation to do that," Batey says.
As a man with so many interests, Heath's time in China was not strictly spent on talking politics.
In 1987, he famously conducted the Central Philharmonic Symphony Orchestra of China at a charity concert in The Great Hall of the People to raise funds for the China Welfare Fund for the Handicaped.
Heath was guest conductor for Edgar's Cockaigne Overture, Tchaikovsky's Variations, and Dvorak's New World Symphony No. 9.
He also played Chinese songs on the piano accompanied by a group of handicapped musicians playing traditional Chinese instruments.
The concert was attended by several thousand people, both Chinese residents and foreign expats, including many foreign ambassadors.

We will not give up search, Li vows
International hunt for missing airliner continues after fruitless six-day search