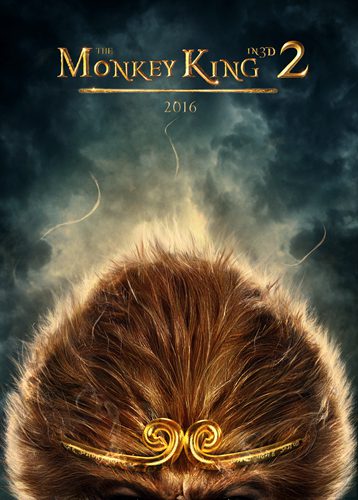 Monkey King 2, a Chinese-US joint production, will make its debut in 2016. [File photo]
At the same time, Chinese filmmakers are hoping to turn a one-way street into a two-way exchange.
Chinese film producer Jean Su suggests the growing interest and understanding of Chinese culture among people in North America is something producers need to capitalize on.
"Our stories are organic. It's not just in order to put a diversity into the film you put an Asian for a small role and say a few words. No. Our stories, it came from our experiences."
One film being touted as an opportunity to promote Chinese stories to a North American audience is the latest installment of the Monkey King franchise.
The new film, Monkey King 2 is a joint Chinese-US production combining talent from both sides of the Pacific.
The original, though getting mostly luke-warm reviews, was a major hit in China and abroad, grossing over 180-million US dollars internationally.
Monkey King 2 is due out in early February.