Chinese President Xi Jinping is a sports enthusiast who enjoyed playing football and volleyball when younger and actively takes part in swimming and mountaineering.
He has made a number of public comments related to Chinese football to express his support and has high hopes for the national team.
He said it is the unpredictable nature of sport that attracts him and his passion for, and participation in, sports has made him more down-to-earth, winning a lot of fans inside China and around the world.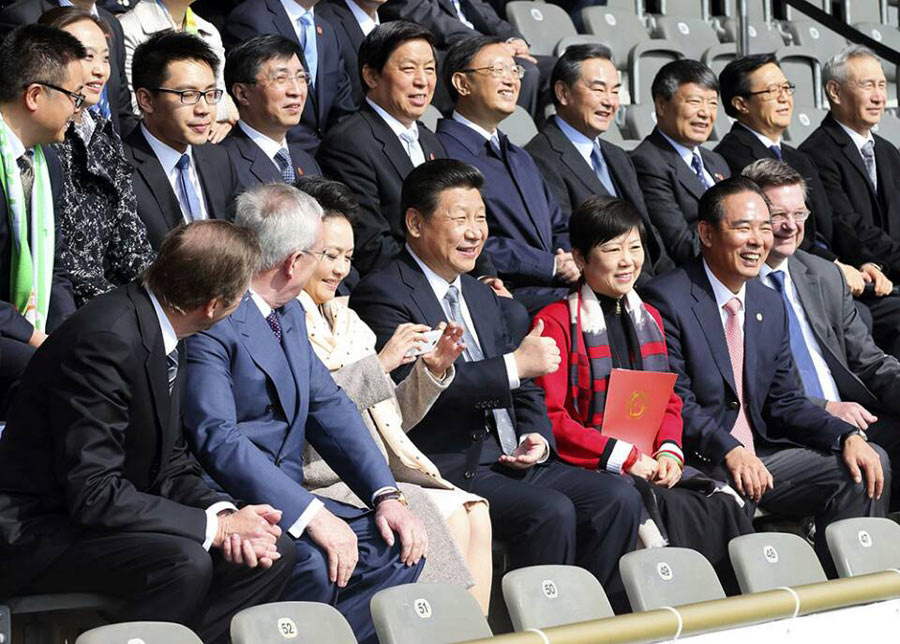 Chinese President Xi Jinping gives a thumbs-up as he watches the football match in Berlin between youth teams from Zhidan in China's Shaanxi province and VfL Wolfsburg, Germany, March 29, 2014. The Chinese team lost to VfL Wolfsburg 0-2. [Photo/Xinhua]