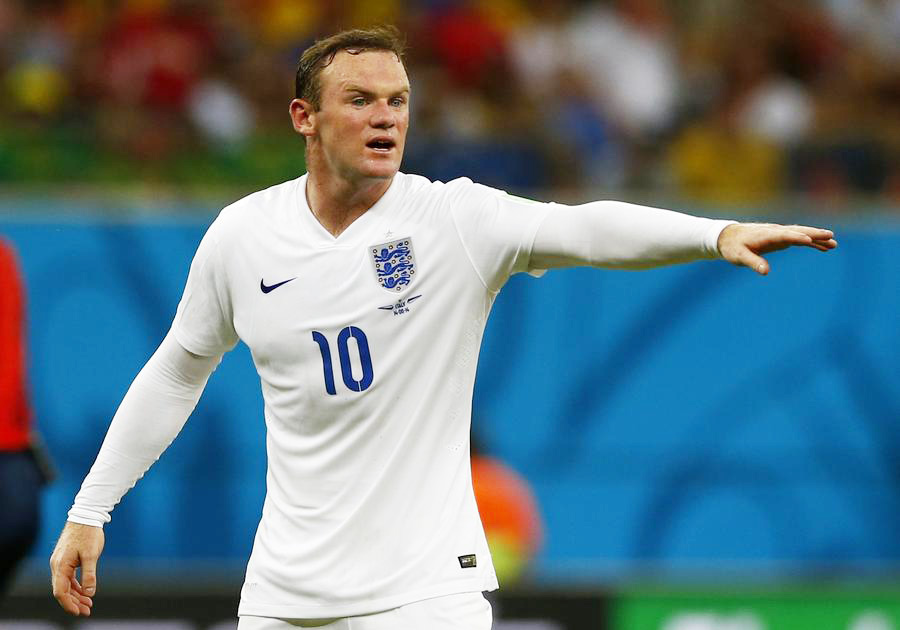 England's Wayne Rooney gestures during their 2014 World Cup Group D soccer match against Italy at the Amazonia arena in Manaus, June 14, 2014. [Photo/Agencies]
England's attack-minded lineup made frequent runs into the Italy area throughout the match, and came close to scoring several times.
The best of the chances came in the 24th when Danny Welbeck sent the ball across the front of goal but Andrea Barzagli was able to slide in and tip the ball up in the air. Raheem Sterling, who had been running in from the left, jumped for the header but couldn't reach it, letting the ball go past him as he tumbled into the net.
Italy played without the injured Gianluigi Buffon. The 36-year-old Italy goalkeeper, who can play in his fourth World Cup if he is able to recover from an ankle problem, was replaced by Salvatore Sirigu.
The PSG keeper stepped up and made several good saves, but the best may have come in the 77th when he dived to his left to block a free kick from Leighton Baines.
The match was played in the Amazonian city of Manaus, the most exotic of the 12 World Cup venues for this year's tournament. According to FIFA, it was 30 degrees C (86 degrees F) with humidity at a relatively low 61 percent for the match.
While none of the players appeared to be affected by the heat, there was an injury on the England bench when team physio Gary Lewin dislocated his ankle while celebrating Sturridge's goal.
England and Italy were playing each other at the World Cup for only the second time. They also met in the third-place match at the 1990 World Cup, with the Italians also winning 2-1.