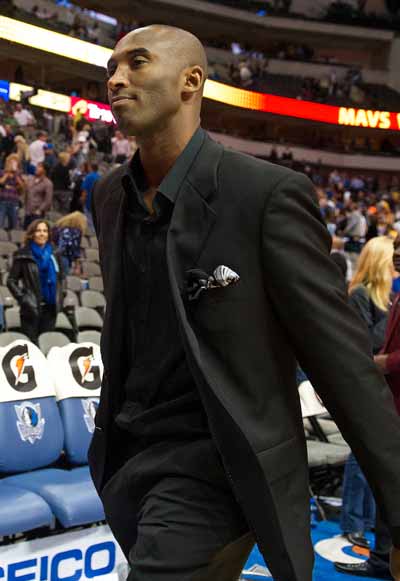 Los Angeles Lakers shooting guard Kobe Bryant (24) comes off the court after the game against the Dallas Mavericks at the American Airlines Center. [Photo/Agencies] 
WASHINGTON - Kobe Bryant inked a two-year contract extension with the Los Angeles Lakers on Monday.

The 35-year-old star would reportedly receive 48.5 million dollar from the extension, keeping him as the highest-paid player in the league.

Kobe and the Lakers tweeted the photos about the contract on Monday.

Kobe had been played for the Lakers ever since he joined the league in 1996. He had won five NBA championships for the Lakers, and was name Finals MVP twice.

"This is a very happy day for Lakers fans and for the Lakers organization," said the Lakers general manager Mitch Kupchak in a news release.

"We've said all along that our priority and hope was to have Kobe finish his career as a Laker, and this should ensure that that happens."

The Kobe-less Lakers was 7-7 after 14 games, ranking 11th in the Western Conference.