Yangzhou Fried Rice
(chinadaily.com.cn)
2015-08-04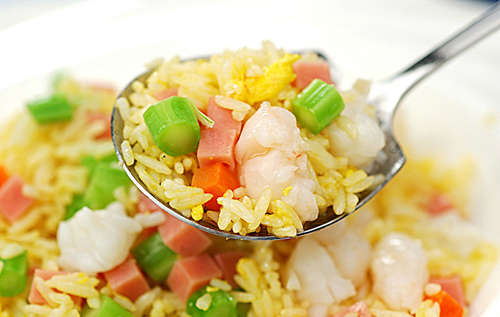 Yangzhou Fried Rice is perhaps Yangzhou's most well-known dish. It features best materials, delicate cook, fine process, the original flavor and the pleasant color.
Yangzhou Fried Rice serves as the most popular staple dish in Huaiyang cuisine.
During the Beijing Olympic Games, Yangzhou Fried Rice was one of the most popular Chinese food among the athletes.
Okroshka

Okróshka is a cold soup of Russian origin. The name means to crumble into small pieces.