What should have been an enjoyable tulip-planting ceremony turned into chaos on Thursday as people grabbed earth bulbs containing seeds of the Cathay tulip, causing a 200,000 yuan ($32,542) loss to the Wuhan Botanic Garden in Central China.
The pricey flower caught the public's attention as it was named by Chinese First Lady Peng Liyuan on her visit to the world-famous Keukenhof flower garden in the Netherlands in March together with President Xi Jinping. The Dutch royal family gave the tulip to Peng as a gift. Many gardens have since been seeking to import the bulbs.
The garden showed 2,000 seed bulbs in an exhibition, only to find some 20 of them missing as the crowds thrust forward to sneak one out. Each bulb is valued at about 10,000 yuan ($1,627).
Exhibition organizers said the situation caught them off guard as it had never happened in any other city.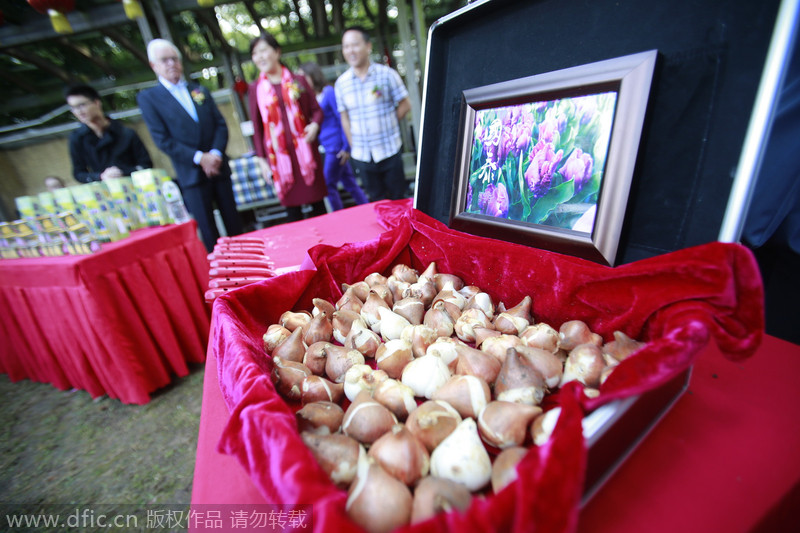 Seed bulbs remain untouched before the start of the exhibition. [Photo/IC]