Editor's note: For the first time, the rule of law has been adopted as a major topic by a plenary session of the CPC Central Committee.
The Fourth Plenum of the 18 th Central Committee of the CPC, which lasts from Oct 20 to Oct 23, will focus on a draft decision covering "major issues concerning comprehensively advancing the rule of law".
Indeed, the rule of law is badly needed to create a fairer environment for the citizens and sustain the country's rapid development during the past decades.
Here are the voices of those who may have a deeper understanding of the necessity of law for China and the preciousness of justice.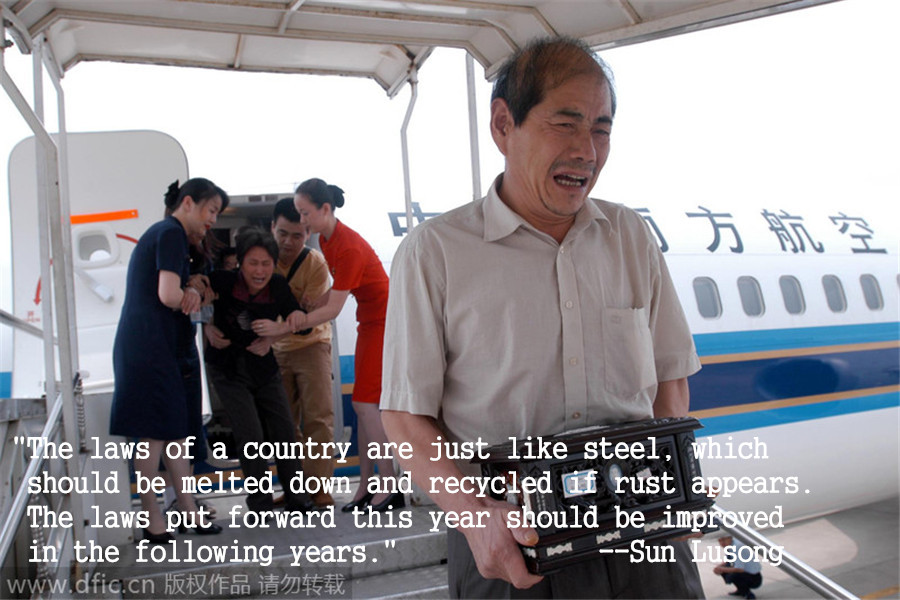 Sun Lusong's son, Sun Zhigang, was beaten to death by eight patients at a penitentiary hospital just hours after being arrested as a vagrant for not carrying ID in 2003. His death had triggered a major debate on the validity of the holding system and the two-decade-old measures for Internment and Deportation of Urban Vagrants and Beggars.[Photo/IC]
Read more on Sun Zhigang.