The sniper training base of the Beijing Municipal Public Security Bureau's SWAT team is in a remote mountain area to the north of the capital.
Potential marksmen are enrolled only after fierce competition. They receive intense training before becoming qualified marksmen who are both physically and mentally strong.
"If a criminal becomes our target, he'd better put down his weapon and surrender. Otherwise he will pay the price big time," the director of the training base, established in October 2011, said.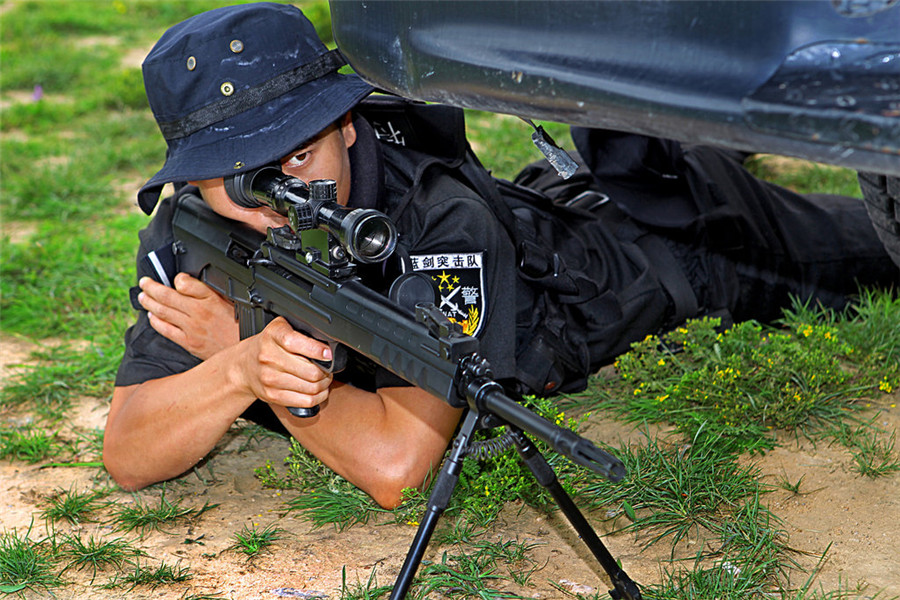 A SWAT team marksman takes aim at the training facility, Aug 5, 2014. [Photo/CFP]