Outside the northern fifth ring road in Changping district is Dongxiaokou village, the largest waste collection and distribution center in suburban Beijing. The majority of workers are from Central China's Henan province. They live and work together and the place is often referred to as "Henan village".
With an area of about 37 hectares, the village once saw more than 30,000 people living on more than 900 waste recycling stations. Due to a great famine between 1958-1961, half of the people in Xinyang city, Henan province died from hunger and survivors looked to Beijing for a better life. Most started their city dream in Dongxiaokou and many of their children were born there.
Mountains of waste pile up and villagers classify the waste, reprocess it and sell it in cities such as Tangshan, Baoding, Handan and Hangzhou. As in all communities there are schools, restaurants, clinics, hotels and entertainment venues as well as social classes. Indeed, the richer residents make a fortune, buying houses and cars in Beijing.
However, Dongxiaokou is to be removed due to city planning and from July work began which in time will see high-rise buildings replace the area where "Henan villagers" used to live and work.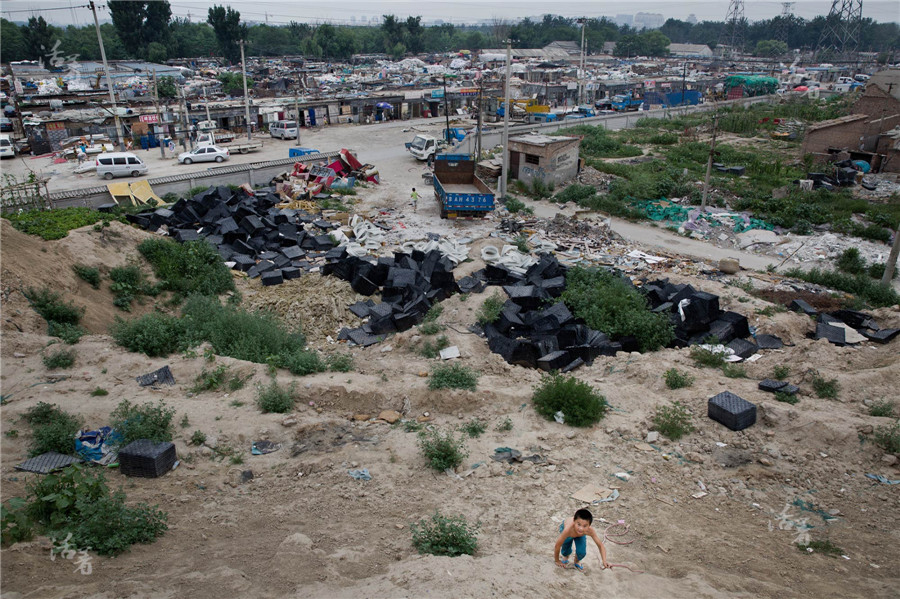 Dongxiaokou village lies to the north of the Bird's Nest, the 2008 Olympic Stadium. Privately-owned workshops for collecting and processing waste used to be seen everywhere in the village. [Photo/qq.com]