In Shanghai Children's Hospital, 2-year-old girl Mumu (pseudonym) has lived in the hospital since she was a newborn. When she was born, her mother was on the run and her drug addict father disappeared.
The police sent Mumu to the hospital, and since then, she had been stuck in the hospital, as her situation does not qualify her for adoption. Growing up at the hospital's newborn nursery, Mumu is now able to walk and speak like normal children, except that she has never walked out of the hospital.
To much to the hospital staff's surprise, the first word Mumu spoke at the age of one was not "mama" or "papa", but "Doctor, you've got a patient!"
Unlike other children who feel safe when their parents are around, Mumu feels safe when people wearing a hospital uniform are around.
According to the hospital, pretty and fair skinned Mumu has received much help from the public, with several families willing to adopt her. Unfortunately, she is not technically available for adoption, as the parents did not legally give her up.
In Shanghai, there have been 144 similar cases in 24 hospitals in the past five years, according to Shanghai Youth Daily.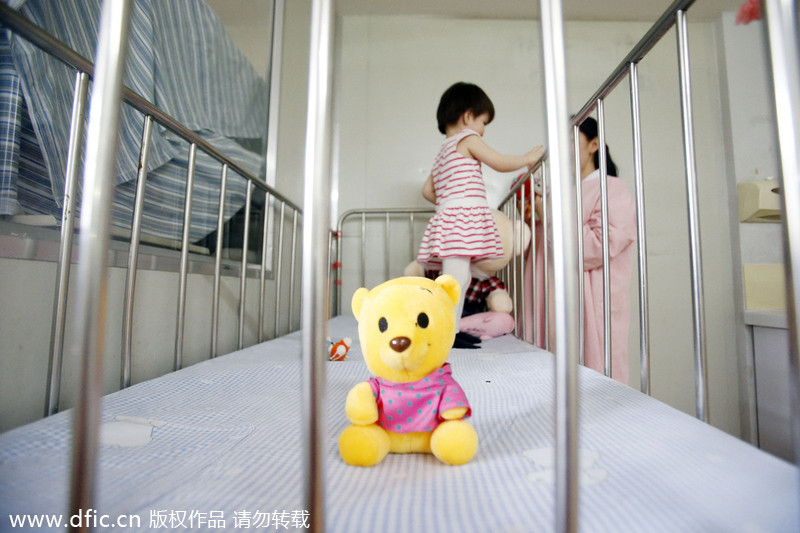 In bed, Mumu interacts with a nurse at Shanghai Children's Hospital, June 12, 2014. [Photo/Shanghai Youth Daily and IC]