At Tengchong County of southwest China's Yunnan province, 24 urns containing the ashes of the Chinese Expeditionary Force soldiers were sent to the county's national martyrs' cemetery Thursday.
Among the soldiers who died during the Western Yunnan War of Resistance against Japanese Aggression (1942-45), around 600 were believed to be buried at the Yunnan-Myanmar border. Recently, experts found the soldiers' tombs in Myanmar but could not identify the number of bodies. The 24 urns represent the 600 soldiers' bodies returning to the home country.
The force's 300,000 Chinese soldiers fought against the Japanese invasion of Myanmar — at the time the British colony of Burma — and the western part of the border province from 1942 to 1945.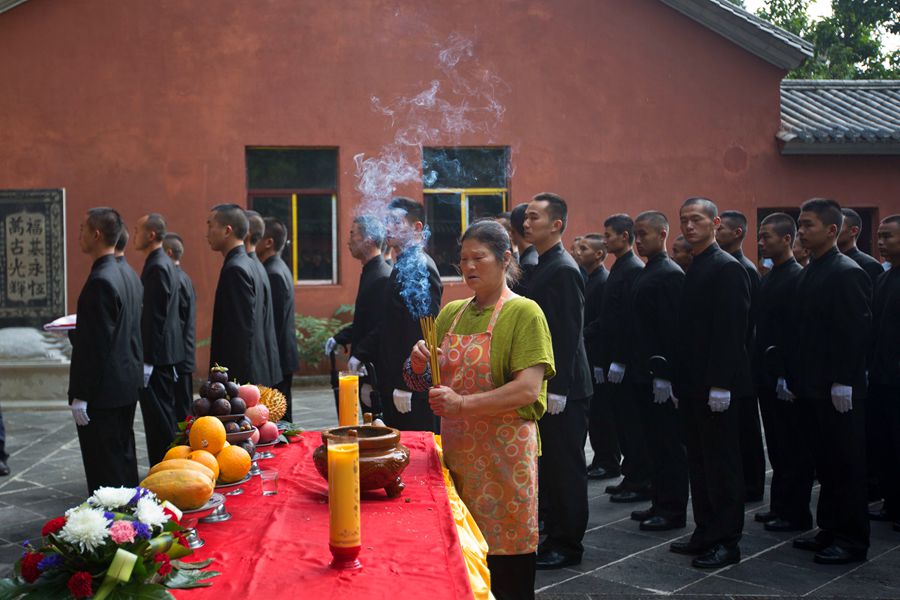 A resident offers incense before the ashes of the Chinese Expeditionary Force soldiers are taken out of a pagoda in a local temple in Tengchong, Yunnan province, June 12, 2014. [Photo by Meng Zhubin/Asianewsphoto]