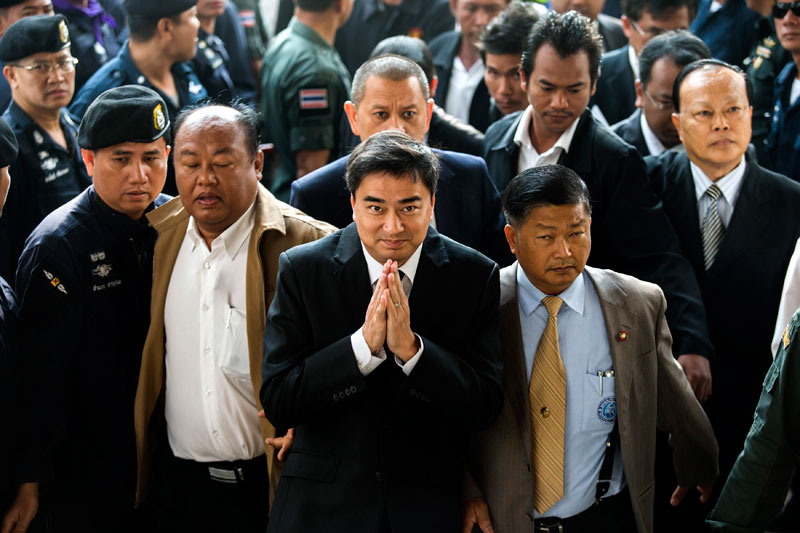 Democrat Party leader and former prime minister Abhisit Vejjajiva (C) gestures as he arrives at Bangkok criminal court in Bangkok Dec 12, 2013. Abhisit is indicted on murder charges over the 2010 military crackdown on protesters that left over 90 people dead during the protracted demonstrations. [Photo/Agencies]
Suthep Thaugsuban, who then served as deputy prime minister and director of the now-dissolved Center for the Resolution of the Emergency Situation (CRES), faces similar charges, but he did not show up at the Criminal Court.
Suthep, now core leader of the anti-government rally, sent a lawyer to ask the court to postpone his indictment as he was busy leading the protest.
The CRES ordered the military crackdown on demonstrations by the United Front for Democracy against Dictatorship, also known as "Red Shirts," resulting in 92 deaths and leaving more than 2,000 people injured.
From March to May 2010, several thousands of Red Shirts gathered in Bangkok and called for the Abhisit administration to resolve the parliament.
After demonstrators had seized the heart of the capital's business zone for more than a month, the military, under the CRES' supervision, launched a deadly crackdown.