Good Doctor Pharmaceutical Co and Kunming Hi-Tech Zone cooperate well
Updated: 2014-09-15 16:42
By Shi Zihan
(chinadaily.com.cn)
Wang Minzheng, director of the administrative committee of the Kunming Hi-Tech Zone, met guests from Yunnan Good Doctor Pharmaceutical Co on Sept 11 in the Zone.
Geng Xiaoqin, president of Good Doctor Pharmaceutical Co, outlined their development history and operational philosophy, and summarized the performance of the company since its settlement in the Kunming Hi-Tech Zone last year. Geng also put forward a proposal for further cooperation.
Wang praised the rapid development of Good Doctor, and spoke highly of the cooperation projects between the company and the Zone. He said that the Good Doctor's idea of development fitted in well with that of the Zone. The cooperation between the two played positive stimulating roles in the development of the company as well as of the Zone. Kunming Hi-Tech Zone promised to continue providing the company with superior services and he looked forward to strengthening cooperation with Good Doctor.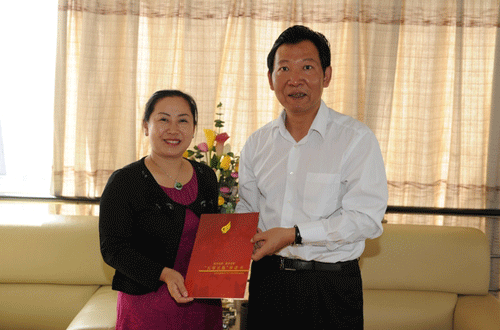 Wang Minzheng (right), director of the Kunming Hi-Tech Zone, meets Geng Xiaoqin, president of Good Doctor Pharmaceutical Co, and discusses further cooperation, on Sept 11 in the Zone in Kunming, Yunnan province. [Photo/kmhnz.gov.cn]
By Shi Zihan and edited by Brian Salter