Aerospace and IT Science and Technology Park
Updated: 2014-05-17 15:21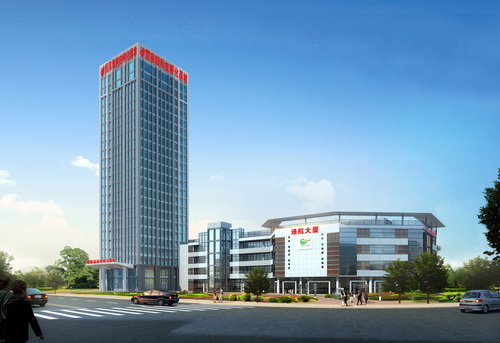 In August 2010, the State Council and the Central Military Commission issued the Guidance on Deepening the Reform and Management of Low-Altitude Airspace, which allowed Yunnan province to become a low-altitude airspace experimental pilot. With this opportunity, the Kunming National Hi-Tech Industries Development Zone will work towards building domestic first-class and world-famous parks featuring innovation, a case in point being the Aerospace and IT Science and Technology Park, which contains a core area, development area and general aviation industrial area.
Arrangement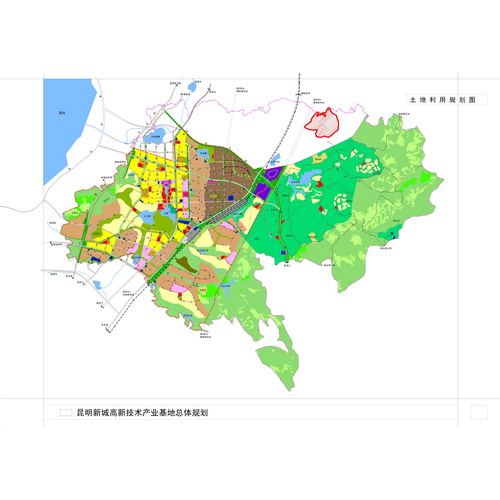 1. Core area
The core area is located at the crossroads of Kekai Road and North Changyuan Road of the built-up area of the Kunming National Hi-Tech Industries Development Zone. It covers an area of 1.24 hectares with two buildings taking up a total floor area of 23,654 square meters. It will mainly focus on the development of aerospace, satellite application and IT industries featuring cloud computing and the Internet of Things, as well as a science and technology incubator. It will also put emphasis on such aerospace services as general aviation headquarters and sales, aerospace museums, an aero-knowledge popularization exhibition center and a satellite-application demonstration center.
Currently, projects of the Yunnan Academy of Applied Technology, Yunnan Academy of Beidou Satellite Navigation Applied Technology, and aerospace museum and general aviation simulation demonstration center are expected to settle in the park.
2. Development area
The development area is planned to cover nearly 66 hectares as an extension of the core area. It mainly focuses on the industrialized projects in aerospace, satellite application and IT fields. Several projects will settle in the park, including the Internet Technology Transfer Center of China InterActive Corp, a famous domestic IT enterprise; the Intelligent Transportation and Urban Service Central Park project of Kunming Atide Software Co; the CCAR-147 Training School project of Kunming Xunzhi Civil Aircraft Maintenance Training Co; and the Green Smart Park and Space Environmental Experience and Demonstration Park of China Aerospace Science and Technology Corporation's fifth academy.
3. General aviation industrial area
The area is working on cooperating with aircraft manufacturers and operation enterprises domestically and abroad to attract funds and strengthen cooperation with aviation industrial parks across the country. Also, the area is engaged in general aviation operations, sales and after-sales service, and pilot training in addition to infrastructure construction. The Corporate Aircraft Operation Service Center project of Yunnan Ruifeng Airlines is under implementation, with Pengrui Company's Helicopter Operation Service Center to be carried out.

1
2