Happy birthday, Yunnan Dali prefecture
( chinadaily.com.cn )
Updated: 2016-11-23
Yunnan Dali Bai autonomous prefecture celebrated its 60th anniversary on Nov 22 with ten thousand Dali people enjoying a spectacular art performance.
"The prefecture has seen great economic development with its 2015 gross regional production reaching 90 billion yuan ($13 billion), 64.9 times the 1956 number when the prefecture was established," said Yang Jian, head of the prefecture.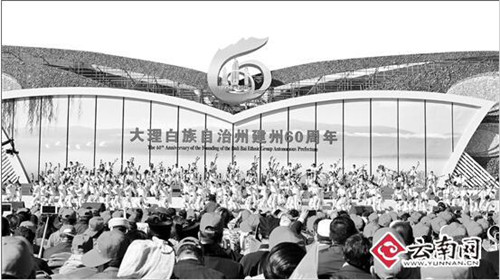 Dali Bai autonomous prefecture put on a show in its gym central plaza on Nov 22 to mark its 60th anniversary. [Photo/yunnan.cn]
During the anniversary celebration, other distinctive activities including an ecological achievement display and some ethnic song and dance performances will be held to showcase Dali from an overall perspective.
When asked what Dali's most noticeable change was, people gave different answers.
"It would be the traffic. In the 1980s I had to take a jolting public bus for two days to get to Kunming. Now the distance only takes five hours facilitated by the highways," said Li Ping from Dali.
Yang Fan, a visitor to Dali, said that Dali now has more individualized things to enjoy besides its natural landscapes.
Dali Bai autonomous prefecture of Central Yunnan province, famous for scenic spots like Butterfly Spring and Erhai Lake, is one of China's most popular tourism destinations.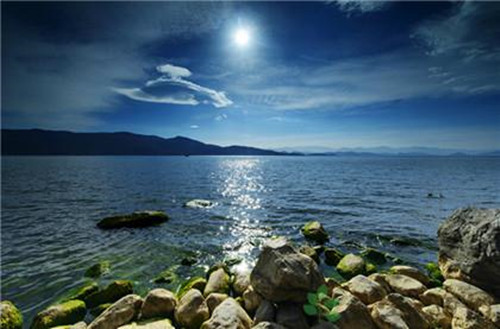 Erhai Lake is one of the most famous scenic spots in Dali Bai autonomous prefecture of Central Yunnan province. [Photo/Xinhua]