Derung ethnic group: women with tattooed faces dying out
( chinadaily.com.cn )
Updated: 2014-08-06
The women of the Derung ethnic group used to prick tattoos onto their faces at 12 or 13 as an old tradition which was sustained until 1976.
Local residents have two explanations for this facial tattoo tradition. Some say that the women used tattoos to look less attractive in order to resist aggression while others say that the facial tattoos were meant to make them more beautiful.
There are only about 30 women who still bear the marks in the Derung ethnic group and the average age of these women is now 75 years old. The facial tattoo tradition is dying out with the passing away of these women.
Derung, traditionally known as the "facial tattoo tribe" is an ethnic group in the Dulong River Valley of southwestern Yunnan province and has a total population of 7,000.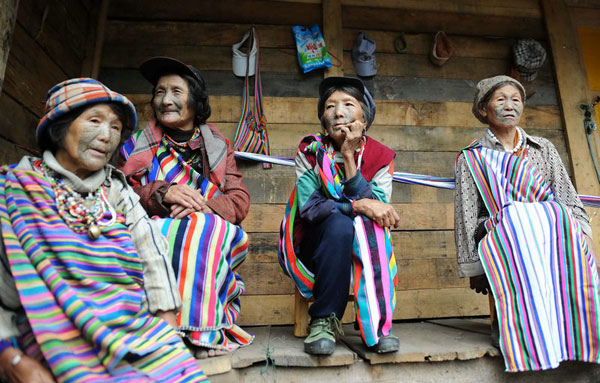 Derung women with tattooed faces [Photo/Xinhua]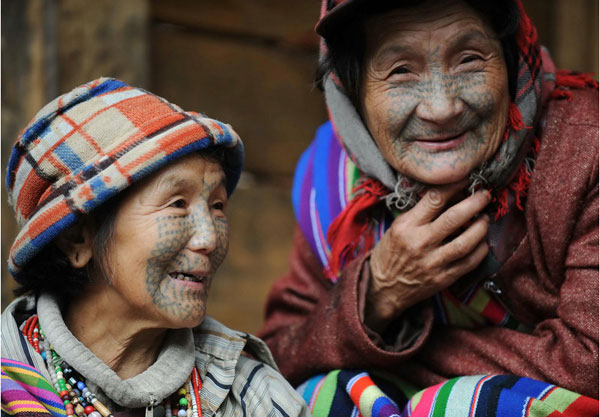 Derung women with tattooed faces [Photo/Xinhua]
By Ge Jieru and edited by Brian Salter