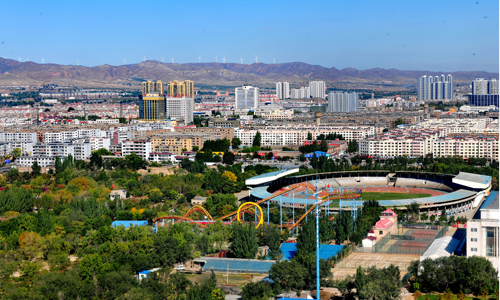 The city scene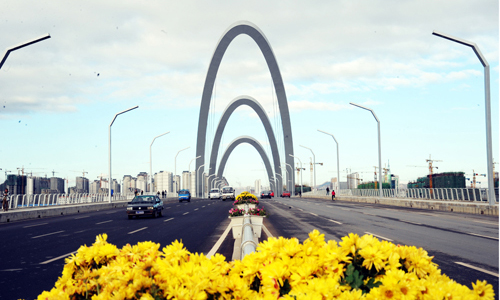 A grand bridge
There is a legend about the city that it was changed from a broken wing of the mythical bird,phoenix.
Datong is a famous historic and cultural city in North China.
The city located in Northern Shanxi province, bordering Hebei province to the east and Inner Mongolia to the north, is situated in the northeast corner of Loess Plateau.
Datong has jurisdiction over four districts and seven counties, including the urban, southern suburb, Xinrong districts as well as Yanggao, Guangling and Datong counties.
The city covers an area of 14,100 square kilometers and has 3.3 million residents, including 1.35 million urban citizens. It is the second largest city in Shanxi province.
Datong is one of China's 24 famous historic and cultural cities announced by the State Council. It is also the only ancient capital city beyond the Great Wall. About 100,000 years ago, Chinese forefathers settled in Datong, leaving behind many cultural relics such as Xujiayao and Qingciyao.
During the Warring States period (BC 403-221), Wuling, king of Zhao state (BC 340-295) established Pingcheng city, today's Datong, after he expelled northern barbarian tribes and expanded his territory to a thousand square miles.