Shanghai's banking industry maintains good momentum
Updated: 2017-03-16
( chinadaily.com.cn )
The total assets of Shanghai's banking industry amounted to 14.4 trillion yuan ($2.1 trillion) by the end of 2016, a year-on-year increase of 11.3 percent, according to data released by the Shanghai Banking Association on March 9.
The increase was greatly attributed to the banking industry's continuous efforts at reform and innovation last year, including its active role in the China (Shanghai) Pilot Free-Trade Zone (SFTZ) financial reforms. The Bank of China Shanghai Branch was the lead underwriter of some 3 billion yuan municipal bonds issued in Shanghai FTZ in 2016.
China Construction Bank Shanghai Branch also actively serves its clients in the Shanghai FTZ. Currently, the bank has had 15,000 Shanghai FTZ clients.
The industry also helped boost the development of the financial technology sector last year. Shanghai Pudong Development Bank (SPD Bank) piloted an investment-loan linkage mechanism, aiming to give small and medium-sized technology companies easier access to financial services to help their development.
By the end of February this year, the SPD Bank had served a total of 2,000 financial technology companies, granting loans up to 20 billion yuan.
Additionally, the banking industry has improved its services to small and micro-sized enterprises. The Postal Savings Bank of China Shanghai Branch developed a small loan business to give small and micro-sized enterprises easier access to loans. It also sought to develop cooperation with Shanghai Municipal Commission of Science and Technology and Shanghai Equity Exchange to strengthen its support of small and micro-sized firms.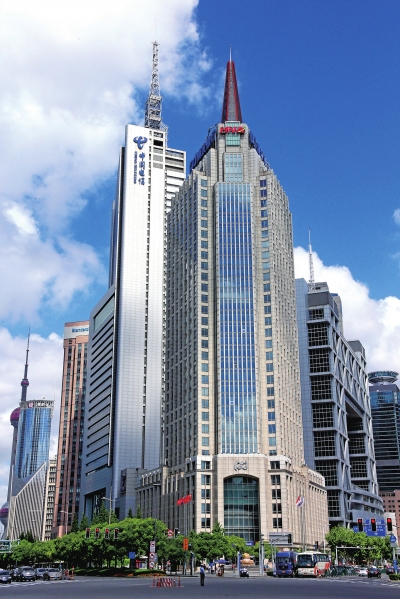 Shanghai is home to a variety of banks, including regional banks, national banks, and multinational ones. The total assets of the city's banking industry amounted to 14.4 trillion yuan by the end of 2016, a year-on-year increase of 11.3 percent. [Photo/Pudong Times]