Pension funds ready to enter stock market in 2016
Updated: 2015-10-28
( chinadaily.com.cn )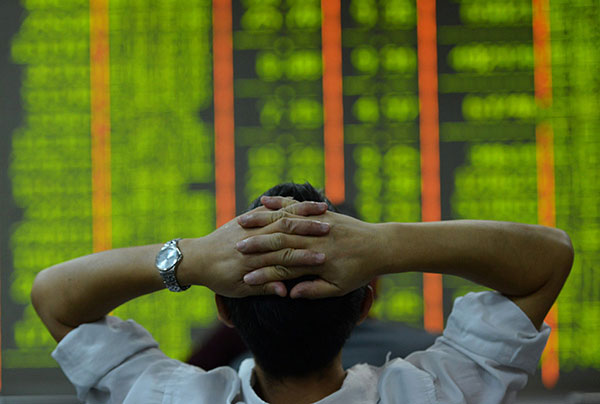 An investor watches an electronic board showing stock information at a brokerage office in Hangzhou city, Zhejiang province, Aug 24, 2015.[Photo/Asianewsphoto]
Pension funds in the country will be ready to enter stock market in 2016 after the government specifies rules, the Ministry of Human Resources and Social Security said on Tuesday.
The move is expected to unleash a potential inflow of about 2 trillion yuan ($310 billion) into the nation's equity market, said China Business News citing official estimate, totaling 30 percent of the pension funds' net assets.
Officials are studying how best to transfer funds from local governments to the provincial level and allocate funds to authorized institutions for investment, said Li Zhong, spokesperson for the ministry, at a news conference.
Funds will be gathered and transferred in accordance with a unified process, said Li. "The rules will be released soon as stated in our goal to roll out the plan in 2016, to make sure that the capital will be in place in time."
The plan came as the government launched a spate of measures to restore market faith. China's benchmark Shanghai index has rebounded 20 percent from this year's low after a rout that wiped out $5 trillion of market value.
The provincial governments will specify the capital scale, while the authorized institution will decide on the timing of the investment, according to the newspaper.
Nine provinces and municipalities - Guangdong, Jiangsu, Zhejiang, Shandong, Sichuan, Liaoning, Shanxi as well as Beijing and Shanghai - have seen the accumulative balance of their provincial pension funds surpassing 100 billion yuan by the end of 2014.
The nation's pension system included 852 million citizens by the end of September, according to the Statistical Bureau.