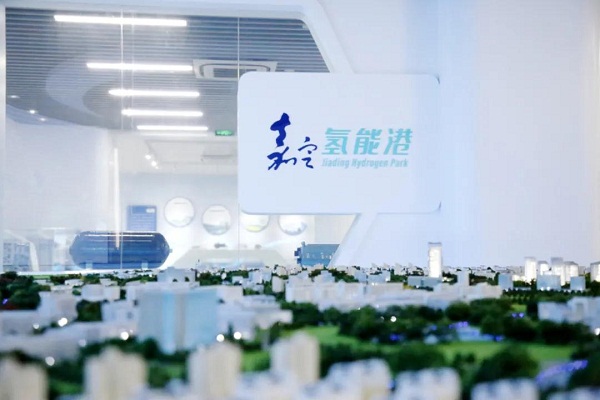 Jiading Hydrogen Park in Shanghai's Jiading district. [Photo/WeChat account: sh-jiading]
Jiading Hydrogen Park, Shanghai's first hydrogen energy and fuel cell industrial park, has attracted over 50 hydrogen energy and intelligent automobile industrial projects that have a total investment of over 10 billion yuan ($1.57 billion), local media outlets reported on Jan 22.
Jiading Hydrogen Park, which is located in Anting town, Jiading district is 2.16 square kilometers, and relies on the science and technology expertise from Jiading Campus of Tongji University. The park focuses on the two emerging industries of hydrogen energy and intelligent connected vehicles, and consists of four key sectors which are intelligent manufacturing, scientific and technological research and development, headquarters economy, and commercial businesses.
Jiading Hydrogen Park has significant influence because it has gathered many leading companies, said Qiu Peng, the park manager.
Over the past two years, leading companies such as Shanghai Hydrogen Propulsion Technology Co, Toyota, and Great Wall Motor, Faurecia, and Horiba have gathered in the park. Rail transit detection platforms have also been established in the park.
The park is becoming a hub for gathering key industries like hydrogen energy and the R&D of intelligent connected vehicles that have an estimated added value of over 10 billion yuan by 2023.
According to the latest plan, Jiading Hydrogen Park will introduce 200 companies and the annual output value of the whole industry chain of hydrogen energy and fuel cell vehicles is expected to exceed 50 billion yuan by 2025.