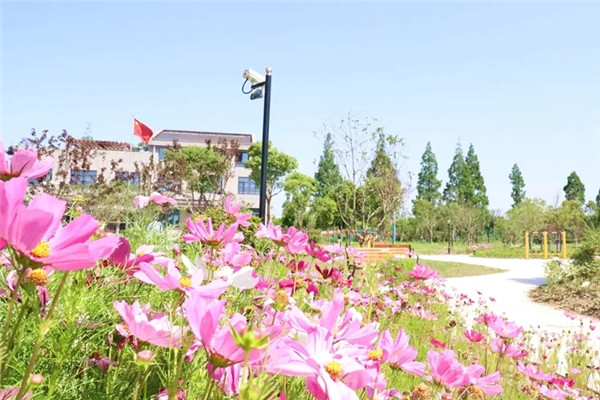 Shanghai Jiading Industrial Zone promotes its rural revitalization efforts by developing its eco-economy and improving the rural living environment. [Photo/Official WeChat account: sh-jiading]
In recent years, guided by the development pattern of "building rural areas with thriving businesses, pleasant living environments, social etiquette and civility, effective governance, as well as prosperity," Shanghai Jiading Industrial Zone has implemented targeted measures to boost its rural revitalization efforts, local media reported on May 26.
The zone's Wangjing village has beefed up efforts to improve its infrastructure construction with a number of parks and entertainment rooms. Wangheyuan Park in the village, covering a total area of about 7,000 square meters, has been equipped with exercises machines, small leisure squares, and a fitness footpath, offering an array of services to local villagers, such as leisure and entertainment, fitness, as well as emergency shelter facilities.
Efforts have also been made to improve the public service level in Shengjia Alley in Wangjing village. Through years of efforts, Shengjia Alley has developed itself into a characteristic area with tranquil pastoral scenery, which has charming views of blooming flowers in the spring, as well as a green and ecological countryside in the summer.
The zone has also made continuous improvements in its environment and rural living conditions. Efforts have been made to further domestic sewage treatment and to build a system of collecting, transporting, as well as disposing of household garbage in rural areas. A special action plan was launched to green and beautify its countryside, while a normal management mechanism was set up to consolidate and extend the achievements of environmental improvement.
The Jiading industrial zone has also driven its 'toilet revolution' efforts in recent years, increasing the number and improving the sanitation of public toilets in rural areas. Concrete measures have also been implemented to renovate rural roads, aiming to increase public safety and people's quality of life.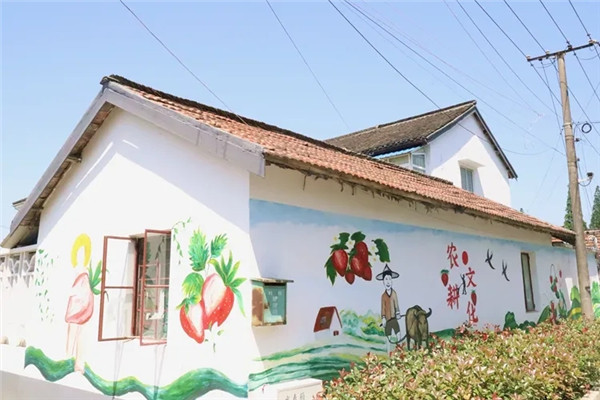 Through years of efforts, Shengjia Alley has developed itself into a characteristic area with tranquil pastoral scenery. [Photo/Official WeChat account: sh-jiading]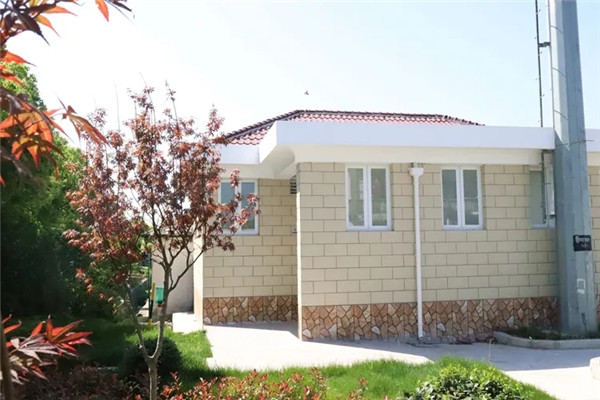 The Jiading industrial zone has also driven its 'toilet revolution' in recent years, increasing the number and improving the sanitation of public toilets in rural areas. [Photo/Official WeChat account: sh-jiading]