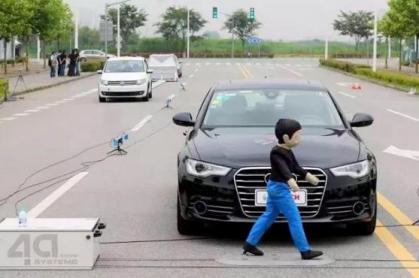 The Jiading district in Shanghai continues to pursue openness and innovation and accelerate its industrial transformation and upgrading of traditional industries. [Photo/jiading.gov.cn]
The Jiading district of Shanghai city in East China will continue to pursue openness and innovation and accelerate the industrial transformation and upgrading of its traditional industries - aiming to transform itself into a highland for industrial development, according to the district's draft 14th Five-Year Plan (2021-2025), local news reported on Jan 12.
The district will take full advantage of its competitive industries, such as hydrogen energy and unmanned driving. It will promote the development of emerging industries - including hydrogen fuel cells, intelligent connected vehicles, intelligent sensors, the internet of things, big data and 5G technology - in order to facilitate the structural upgrading of the local automobile industry.
Efforts will also be made to maximize the agglomeration effects for the health and medical care industry in the district. A specialty industrial base will be created to speed up the development of cell technologies and high-end medical equipment.
Jiading will expedite the construction of new infrastructure projects such as smart logistics, new energy vehicle chargers, 5G networks and big data centers, to give full support to the development of its industrial chains.
The district will promote the comprehensive transformation and upgrade of its key industries by focusing on the quality development of the digital economy and a number of hubs for the digital industry will be fostered in Jiading. Efforts will be made to facilitate the integration of emerging technologies and the industrial internet in the next five years.
During the 14th Five-Year Plan period, Jiading will deepen its cooperation with scientific research institutions to advance the development of the automobile, rail traffic, smart transportation, new materials, and electronic information sectors, to foster the new drivers of economic development.
Under the plan, Jiading will continue to optimize its business environment. A new model integrating the internet and big data will be established to provide enterprises with one-stop services such as applying for business licenses, tax registration, official seals and invoices, as well as opening bank accounts.