The 32nd Research Institute of China Electronics Technology Group Corporation (CETC), founded in the Jiading district of Shanghai in October 1958, was one of the earliest research institutes in China to focus on computer science and technology.
The institute is the only professional unit in China that engages in the research and development (R&D) of autonomous basic software, embedded systems, network communication key chips, and military computer product lines.
It has also undertaken major research tasks issued by the General Armament Department and the State Administration of Science, Technology and Industry for National Defense.
The institute has yielded tangible results since its establishment, including a variety of large and medium-sized computers and software systems for military use, marking an important chapter in the history of Chinese computer development. Its products have also been widely used in vehicles, warships and military airplanes for the county's land force, navy and air force, providing stable and reliable computer systems.
It has been honored dozens of times for its technological achievements and has won nearly 500 awards, including three national special awards for scientific and technological progress, 10 national and more than 180 ministerial, provincial and municipal awards for scientific and technological achievements.
The institute has a subsidiary called East China Computer, the first listed information technology company in China, and has a national research center for embedded software engineering technology, and a national quality supervision and test center for engineering software products.
The institute occupies 21 hectares and has over 4,500 employees, among whom two are honored as "Leading Talents" by the Shanghai government, 30 benefit from the special allowance of the State Council, China's cabinet, and more 1,700 have worked on military research.
As a leader of the military electronics and information industries, the institute has always followed a pattern of developing independently, producing safe and trustworthy products, and integrating the military and the people. It shoulders the responsibility to safeguard China's cyberspace security and has placed emphasis on related key industrial and value chains. It aims to develop into a scientific and technological establishment that is of eye-catching international influence.
Address: 63 Chengliu Highway, Jiading district, Shanghai
1485 Jialuo Highway, Jiading district, Shanghai
Tel: 86-21-67093232
Postal code: 201808
Official website:http://32.cetc.com.cn/32/319878/index.html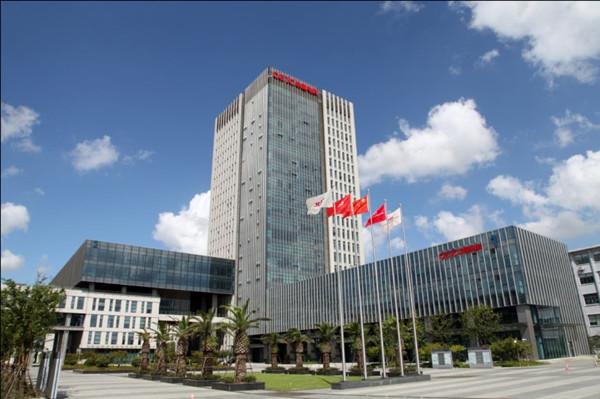 The 32nd Research Institute of China Electronics Technology Group Corporation [Photo/32.cetc.com.cn]