Hydro, based in Norway, is an aluminum company with 35,000 employees in 40 countries, combining local expertise, worldwide reach, and unmatched capabilities in research and development (R&D).
In addition to production of primary aluminum, rolled and extruded products and recycling, Hydro also extracts bauxite, refines alumina, and generates energy. It has rooted in more than a century of experience in renewable energy, technology and innovation, and is committed to strengthening the viability of its customers and communities and shaping a sustainable future through innovative aluminum solutions.
Hydro's aluminum fabrication plant in Shanghai, or the Sapa Extrusion (Shanghai) Co., Ltd, provides extensive operations in the value-added fabrication of profiles for automotive customers and other industries.
Another welded tubing plant in Shanghai, or the Sapa Precision Tubing (Shanghai) Co., Ltd, specializes in the development and production of high frequency induction welded aluminum tubes for a wide range of applications.
Address: 1065 Beihe Highway, Jiading district, Shanghai Postal code: 201807 Tel: 86-21-3351 7200 Fax: 86-21-3351 7228
Sapa Precision Tubing (Shanghai) Co., Ltd
Address: 689 Xingqing Road, Jiading district, Shanghai
Postal code: 201807
Tel: 86-21-3953 8918
Fax: 86-21-3953 8919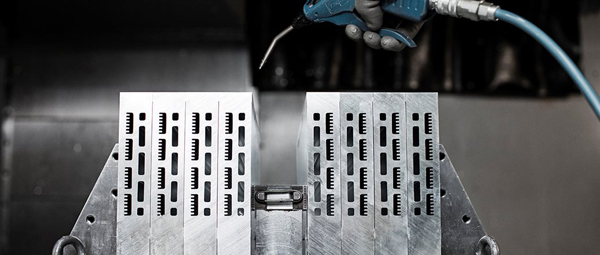 The aluminum fabrication products of Sapa Precision Tubing (Shanghai) Co., Ltd [Photo/hydro.com]