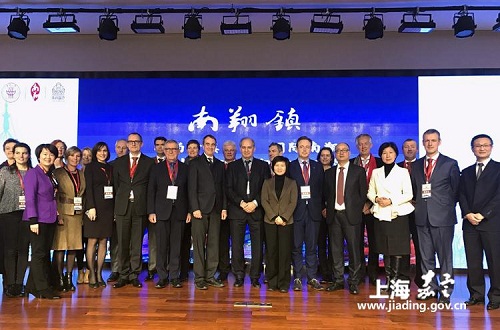 Members of a trade mission from Antwerp, Belgium, and officials of Nanxiang town, Jiading district of Shanghai pose for a group photo on Dec 16. [Photo/jiading.gov.cn]
A series of agreemenst were reached during the meeting, such as a deal between Antwerp Management School and the Glorious Sun School of Business and Management of Donghua University to promote talent exchanges and entrepreneurship innovation. Nanxiang also agreed to work with the Yangtze Delta River Creative Economy Cooperation Committee (CECC) to enhance exchanges between Sino-European workers in creative industries.
The meeting, held on the occasion of the 32nd anniversary of the establishment of friendly relations between Antwerp and Shanghai, brought Nanxiang more opportunities for international exchanges and helped promote the town's economic development.