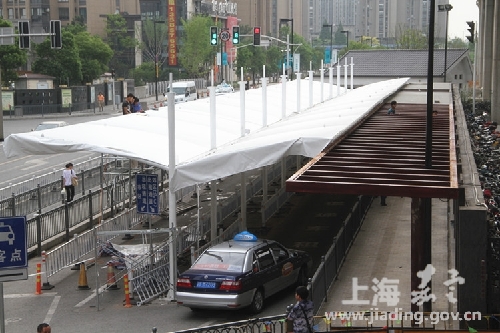 Jiading has finished building the first local taxi carport at the Nanxiang metro station of Line 11, which will provide shelter for passengers on rainy days, according to a local newspaper.
Covered by a rainproof canopy, the carport can protect waiting passengers from rain.
According to a staffer, Nanxiang station has a big demand for taxis, especially during rush hour. Passengers usually get wet while waiting for taxis on rainy days. The carport is sure to provide convenience for passengers.