Online sales event promotes Zibo brands
(chinadaily.com.cn) Updated: 2020-06-08
The first online sale of Zibo city's month-long livestreaming campaign to promote local brands and boost the sales of cultural products was held on June 6.
Bi Rongqing, director of the publicity department of Zibo, hosted the livestreaming show and promoted more than 40 products from over 20 enterprises, including the city's renowned ceramics and colored glaze products and silk products.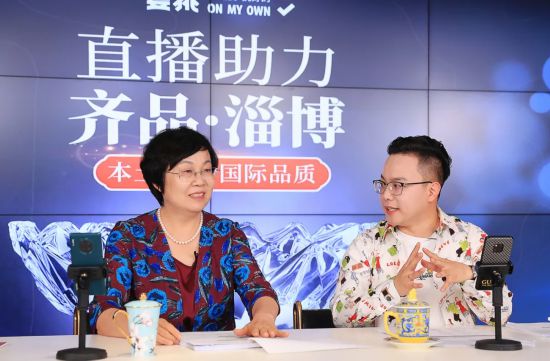 Bi Rongqing (left), director of the publicity department of Zibo, hosts a livestreaming show on June 6 to promote the city's products. [Photo/people.com.cn]
Official data shows that about 4.56 million people viewed the show.
Zibo, hailed as China's "capital of ceramics", is well-known for its production and export of porcelain and colored glaze products.
Bi said that the livestreaming show will reach more people and help them learn about Zibo's competitive porcelain and colored glaze industry as well as shore up consumption.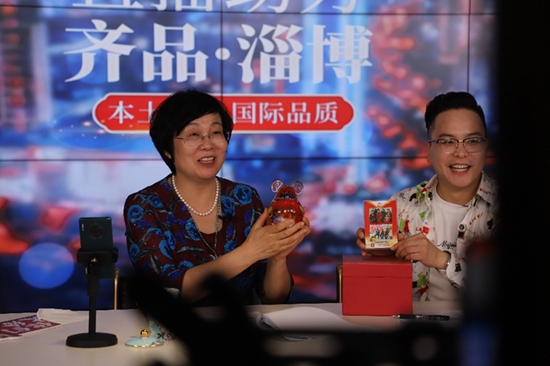 Bi Rongqing (left), director of the publicity department of Zibo, introduces cultural creative colored glaze products. [Photo/cnr.cn]
Zibo-based Huaguang Ceramics Co is a time-honored brand that boasts state-of-the-art craftsmanship and numerous filings for patents. Its creative products combine traditional elements with modern aesthetics and been used at various international events, including the 7th Military World Games in Wuhan, the 2nd Belt and Road Forum for International Cooperation in Beijing, and the 2nd China International Import Expo in Shanghai.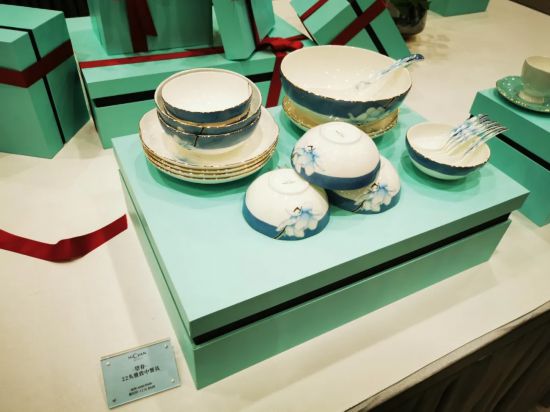 Customers can buy collections of exquisite chinaware produced in Zibo via online channels. [Photo/people.com.cn]
Huaguang Ceramics Co and its three counterparts were recommended during the livestreaming show, attracting many potential consumers.
According to Bi, the local government has also worked with several domestic e-commerce platforms such as JD and Tmall to boost sales of local products.
Bi said that local enterprises are facing significant challenges this year because of the outbreak of the novel coronavirus.
The online sales event is part of local government's efforts to help companies boost domestic demand and tap deeper into domestic consumer market potential, Bi said.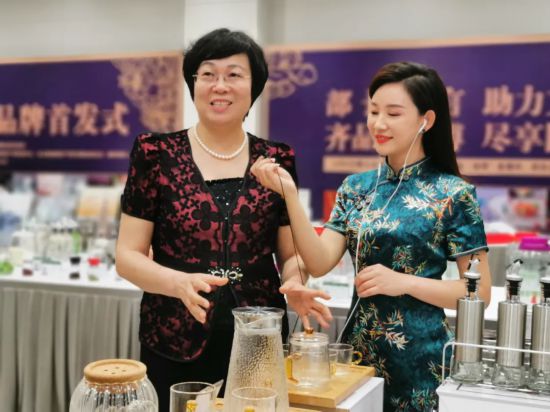 Bi Rongqing (left), director of the publicity department of Zibo, introduces the city's ceramic products to audiences via livestreaming platforms. [Photo/people.com.cn]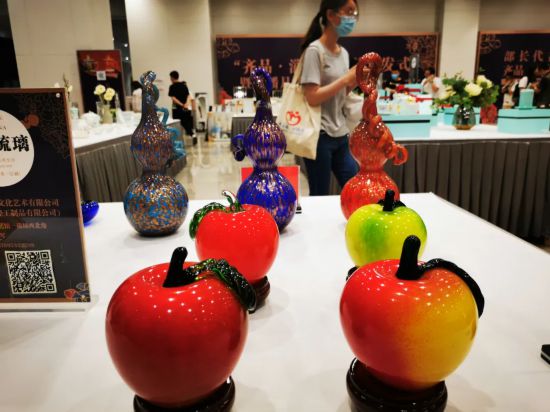 Colored glaze products produced in Zibo [Photo/people.com.cn]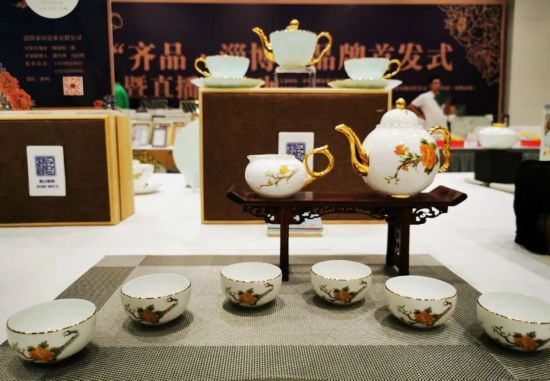 Various ceramic products are promoted at the livestreaming show. [Photo/people.com.cn]