Zibo launches livestreaming month to boost cultural products sales
(chinadaily.com.cn) Updated: 2020-06-05
Zibo city in Shandong province launched a month-long livestreaming campaign to boost the sales of local cultural products on May 29.
Local government officials will promote the city's renowned ceramics and colored glaze products as well as silk products through e-commerce.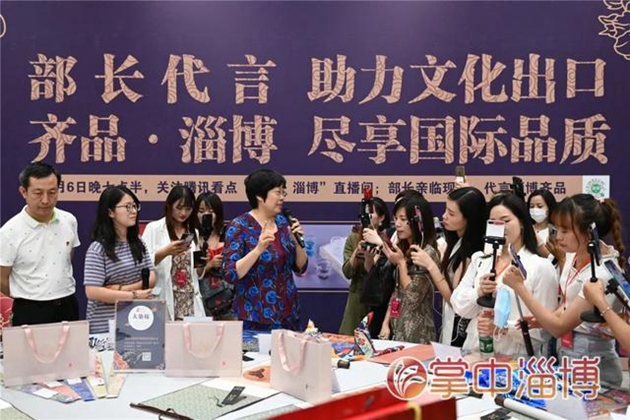 The launch ceremony of the Zibo livestreaming month is held on May 29. [Photo/WeChat account: zbrbgw]
The city has also invited social media influencers to extend the event's reach to more people.
The first online sale will be hosted by Bi Rongqing, director of the publicity department of Zibo, on June 6 via the Tencent-backed livestreaming platform Kandian. The sales event will promote more than 40 products from over 20 enterprises.
Zibo, hailed as China's "capital of ceramics", is well-known for its production and export of porcelain and colored glaze products. The city's Boshan district has been included in the first group of national culture export bases to further promote the area's ceramics industry to the world.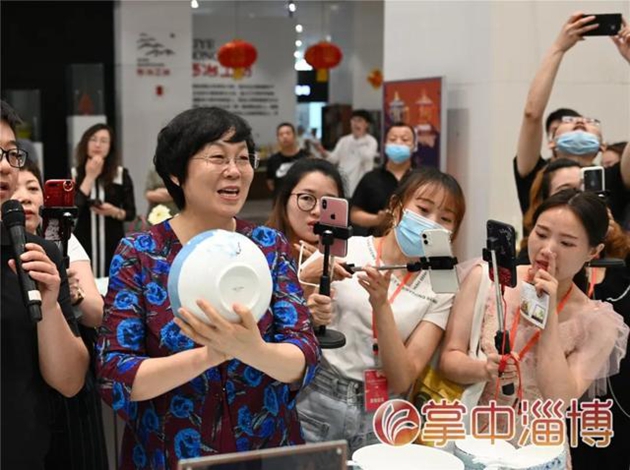 Bi Rongqing, director of the publicity department of Zibo, introduces the city's ceramic products at the launch ceremony. [Photo/WeChat account: zbrbgw]
Boshan, which is home to about 300 enterprises producing ceramics and colored glazes, achieved an output value of 10 billion yuan ($1.54 billion) in 2017. According to the Boshan district government, the export of cultural products and services manufactured in the district reached $1.01 billion, with products being sold to over 100 countries and regions across the world.
According to officials, local enterprises are facing significant challenges as the global export market has been affected by the pandemic.
The livestreaming month is designed to expand sales and help local enterprises tide over the difficult period, local officials said.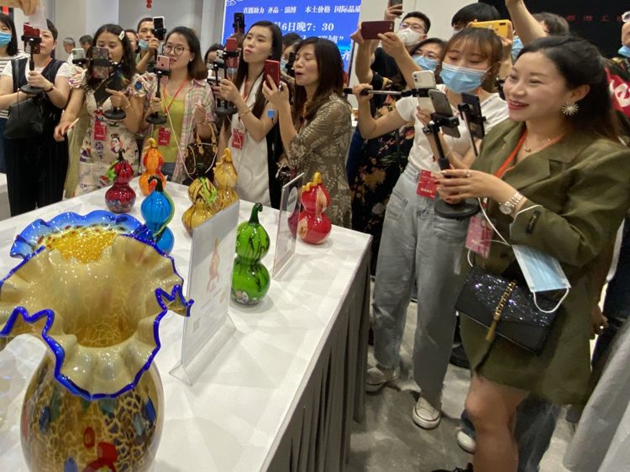 Social media influencers attend the launch ceremony and host livestreaming promotions. [Photo/lzcb.com]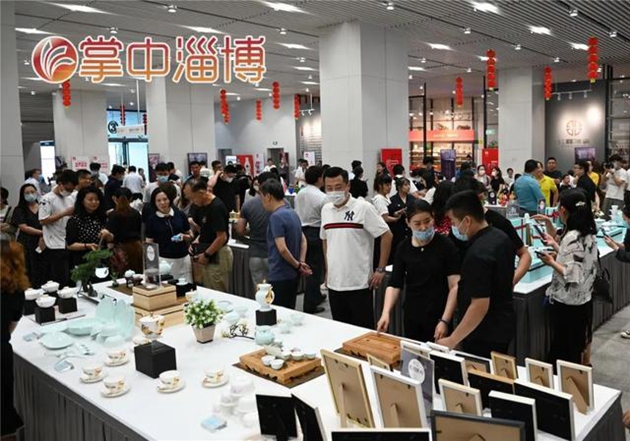 Cultural products will be highlighted during the livestreaming month event. [Photo/WeChat account: zbrbgw]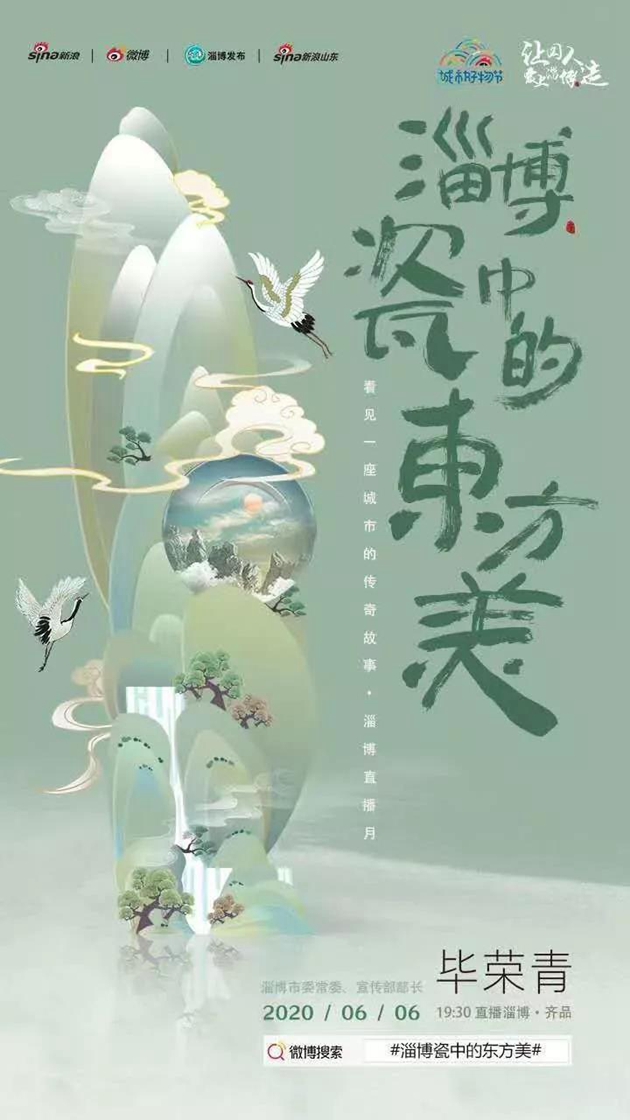 A poster for the online sale hosted by Bi Rongqing, director of the publicity department of Zibo on June 6 [Photo/WeChat account: zibofabu2014]