Opera features story of the Grand Canal
(chinadaily.com.cn) Updated: 2019-08-20
The new Peking Opera titled The Grand Canal premiered recently at the Liyuan Grand Theater in Jinan, capital of East China's Shandong province.
The Grand Canal is a vast waterway system in the north-eastern and central-eastern plains of China, running from Beijing in the north to Zhejiang province in the south.
Listed as a UNESCO World Heritage Site, it is the longest as well as the oldest artificial river in the world.
Stretching 1,794 kilometers, the canal was a pillar for the economy, social stability, and government functions in ancient China. It also helped the evolution of Chinese culture by enhancing communication between the south and the north.
It is the first new Peking Opera to put the theme of the "Grand Canal" on stage in this medium .
The opera is mainly based on Emperor Yongle's decision of rebuilding the Grand Canal, as the waterway was blocked and caused inconvenience for ration transport in the Ming Dynasty (1368-1644). It eulogizes the great intelligence of the laboring people in ancient times.
The opera was created by the Shandong Peking Opera Theater.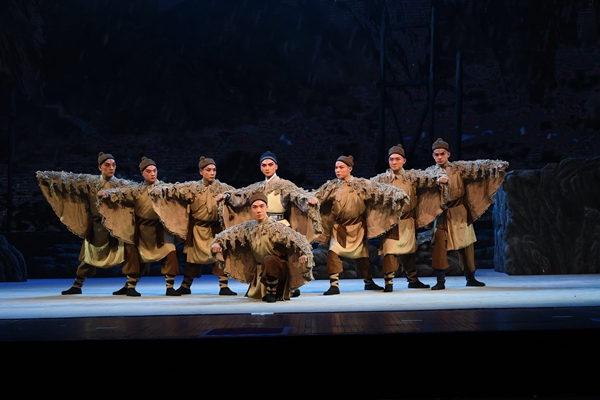 Peking Opera The Grand Canal makes its debut at Liyuan Grand Theater in Jinan, Shandong province. [Photo/dzwww.com]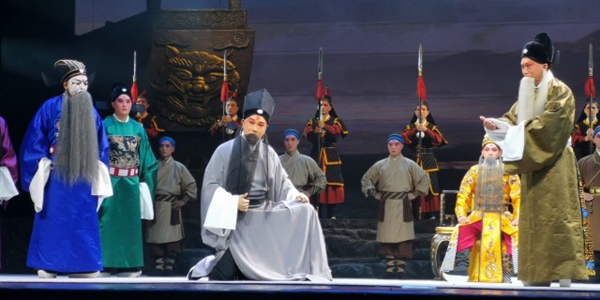 The opera tells the story of the Grand Canal reconstruction in the Ming Dynasty (1368-1644). [Photo/dzwww.com]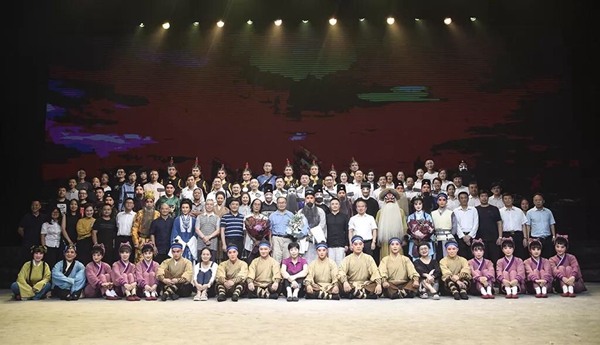 Performers and producers of the opera pose for a group photo after the show. [Photo/dzwww.com]